Geopolitics
UPDATE: The Return of Bent Objects Wires transform these objects from inanimate to hilarious works of art. Little polish girl McDonalds as Sculpture Materials Yeah, this is where those come from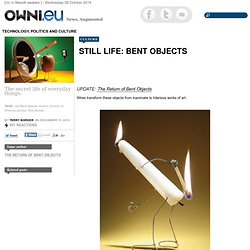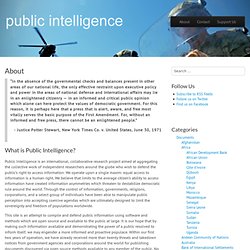 "A popular Government, without popular information, or the means of acquiring it, is but a Prologue to a Farce or a Tragedy; or, perhaps both. Knowledge will forever govern ignorance: And a people who mean to be their own Governors, must arm themselves with the power which knowledge gives." - James Madison in a letter to William T. Barry, 1822
About
Climate Change & Resource Grabbing
Is this that Far Fetched?
Alex Wallenwein -- The Involuntary Conspiracy
Author, Activist, War Veteran Paul Chappell on How We End War Forever : David Swanson
This article originally appeared on Imprint . A few years back (2003 to be exact) I wrote a story in Print on The NSK State, created in 1992 by the Slovene arts collective Neue Slowenische Kunst (NSK), which included the groups Laibach, IRWIN, Noordung, New Collectivism and the Department of Pure and Applied Philosophy. Their trope was needle-sharp parody of Communist and Fascist symbols and language.
A passport to utopia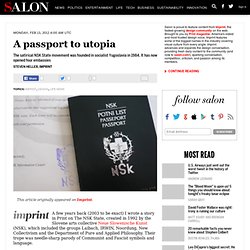 Anonymous Posts Recording Of FBI & Scotland Yard Call
Rigorous Intuition (v. 2.0)