Discoveries
Dr. Michio Kaku's Playlist: Five Science Videos You Must See | Big Think TV. What is the meaning of infinity?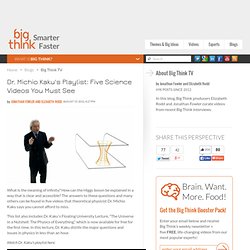 How can the Higgs boson be explained in a way that is clear and accessible? The answers to these questions and many others can be found in five videos that theoretical physicist Dr. Michio Kaku says you cannot afford to miss. 10 Mind-Blowing Discoveries This Week | Environment. Photo Credit: Sabino Parente/Shutterstock.com July 20, 2012 | Like this article?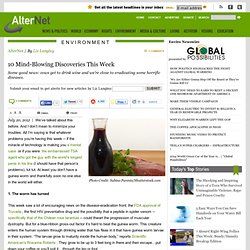 Extinguish a fire by blasting it with sound. Sandrine Ceurstemont, editor, New Scientist TV Forget blasting out your favourite tunes, you could now use speakers to put out a fire.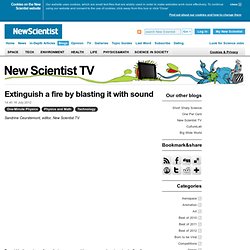 A new video from the US Defense Advanced Research Projects Agency (DARPA) shows how to extinguish burning fuel by trapping it in an acoustic field generated by surrounding speakers. By using specific frequencies, a fire is killed in a two-pronged attack. First, sound increases the air speed, thinning the layer where combustion occurs and thus making it easier to disrupt the flame. But the acoustics also disturb the surface of the fuel which increases vaporisation, widening the flame and cooling its overall temperature. Magnets in a copper pipe. Meteorite Hunter Discovers New Mineral | Wired Science. Hidden within a rock from space is a mineral previously unknown to science: panguite.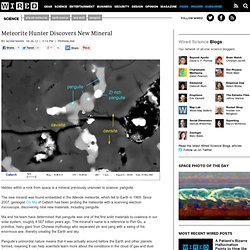 The new mineral was found embedded in the Allende meteorite, which fell to Earth in 1969. Since 2007, geologist Chi Ma of Caltech has been probing the meteorite with a scanning electron microscope, discovering nine new materials, including panguite. Ma and his team have determined that panguite was one of the first solid materials to coalesce in our solar system, roughly 4.567 billion years ago. The mineral's name is a reference to Pan Gu, a primitive, hairy giant from Chinese mythology who separated yin and yang with a swing of his enormous axe, thereby creating the Earth and sky. 10 Mind-Blowing Discoveries This Week. Photo Credit: Faiz Zaki/Shutterstock.com June 29, 2012 | Like this article?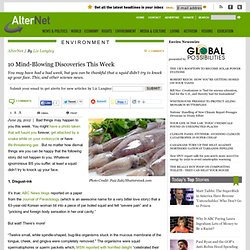 Join our email list:
---