Illustration / Image Making
Graphic Design from Kendrick Kidd. 8 Photoshop Tricks I Wish I Knew when I was a Student. Photoshop is one of the (if not THE) most well known software used in the design industry when it comes to manipulating images and pixels.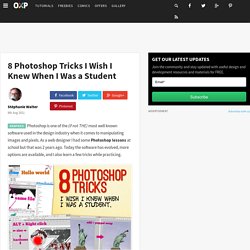 As a web designer I had some Photoshop lessons at school but that was 2 years ago. Today the software has evolved, more options are available, and I also learn a few tricks while practicing. You will find in this article eight tricks I wish I knew when I was a student (or wish existed in previous Photoshop versions).
Lorenzo Duran - Designaside.com. L'artista spagnolo Lorenzo Duran si avvale delle foglie come tela per le sue incisioni.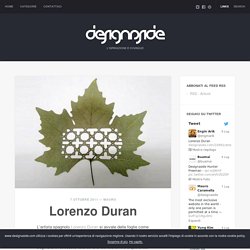 Dopo il lavaggio e l'essiccazione, rimuove con precisione chirurgica ed estrema cura i segmenti in eccesso, usando una tecnica simile a quella del tradizionale paper cutting. Quest'ultimo passo è ovviamente il più difficile vista la fragilità del materiale scelto, il risultatò di questo processo è una serie di affascinanti disegni geometrici incredibilmente belli e dilicati. Grazie a Francesca per il suggerimento. via: illusion.scene360.com Autore: Mauro Caramella. Top 10 Best Photoshop Tutorials This Week 012 & Tutorialstorage.
Sep82012 It's time to present you a Top 10 selection of Best Photoshop Tutorials.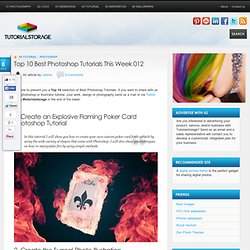 If you want to share with us your photoshop or illustrator tutorial, your work, design or photography send us a mail or via Twitter using #tutorialstorage in the end of the tweet. In this tutorial I will show you how to create your own custom poker card from scratch by using the wide variety of shapes that come with Photoshop. I will also show you techniques on how to manipulate fire by using simple methods. For this tutorial I will be showing you how to take a few simple elements and turn them into something dark and surreal.
25 Helpful Tutorials for Lighting Effects in Photoshop. Photoshop allows designers with unlimited possibilities when it comes to creative effects, including lighting effects.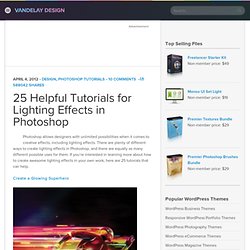 There are plenty of different ways to create lighting effects in Photoshop, and there are equally as many different possible uses for them. If you're interested in learning more about how to create awesome lighting effects in your own work, here are 25 tutorials that can help. Looking for hosting? WPEngine offers secure managed WordPress hosting. 6 Free Walls TexturePack by TextureQualityPro. Today we bring you special offer from Andrea Donetti (TextureQualityPro.com).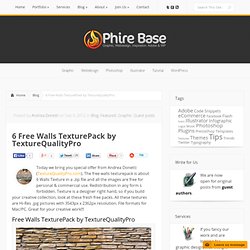 The free walls texturepack is about 6 Walls Texture in a .zip file and all the images are free for personal & commercial use. Redistribution in any form s forbidden. Texture is a designer right hand, so if you build your creative collection, look at these fresh free packs. All these textures are Hi-Res .jpg pictures with 3543px x 2362px resolution. 80 All-You-Need Photoshop Brushes - Noupe Design Blog. 11 Great Photoshop Photo Effects Tutorials. Leaf Cut Art by Lorenzo Durán - StumbleUpon. Wire Sculpture | Fubiz™ - StumbleUpon. 50 brilliant &038; creative advertisements for your inspiration.
Companies send a lot of money on trying to catch your attention, in this collection you'll find creative advertising that probably reached their goal. 1.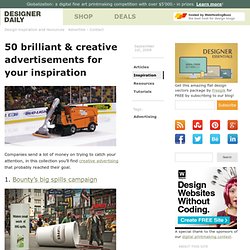 Bounty's big spills campaign 2. Tyskie beer 3. INCREDIBOX [ Official website ] 106 of the most beloved Street Art Photos - Year 2010 | STREET ART UTOPIA. More info.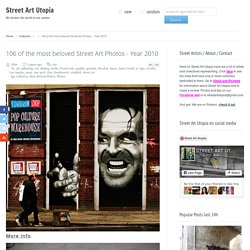 More info. More Banksy on streetartutopia.com. More info. More 3D on streetartutopia.com. Amazingly Creative Photos (67 Photos. Amazingly Creative Photos (67 Photos) 67 images...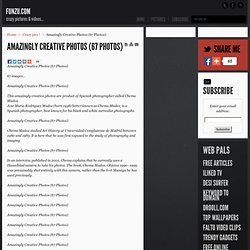 This amazingly creative photos are product of Spanish photographer called Chema Madoz. Jose Maria Rodriguez Madoz (born 1958) better known as Chema Madoz, is a Spanish photographer, best known for his black and white surrealist photographs. Chema Madoz studied Art History at Universidad Complutense de Madrid between 1980 and 1983. Top 10 examples of brilliant shadow art.
Ben heine: pencil vs. camera. May 25, 2011 ben heine: pencil vs. camera 'pencil vs. camera' by ben heine image © ben heine.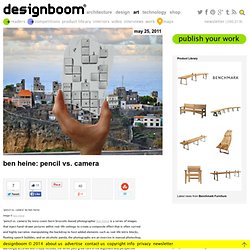 One Dollar Bill Art by Atypyk. L'avant et l'après de peintures connues. Free High Resolution Textures - Lost and Taken.
---