Politics
Sublime and Profane: Our Contemporary Obsession With Food | Kill Your Darlings. In a food court no one can stop me looking: two women, barely in their twenties, one of them dark-haired and holding the thing that beeps when your food is ready.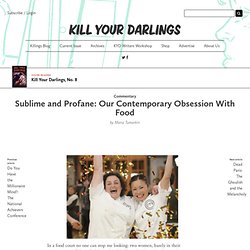 Theirs is a wise order. The food, when it comes, looks fresh and good, its molecular structure seemingly intact, not destroyed by continuous re-freezing and re-heating. The young women eat, paying attention to what's on their plates. It matters to them – not above all else; not above their conversation, which looks unforced, satisfying – but enough. You can tell. The Understanding Project - Blog. Home - Staple News. The Zionist Conspiracy. Are the rumors true that Jews are planning to take over the world's governments and banks?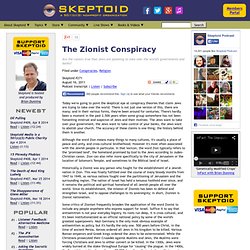 By Brian Dunning, Skeptoid Podcast Episode 271, August 16, 2011 Today we're going to point the skeptical eye at conspiracy theories that claim Jews are trying to take over the world. There is not just one version of this, there are many; and in their various forms, they've been around for centuries.
---