Housing
Natural Materials Bathroom
Desert Domes - The Dome Calculator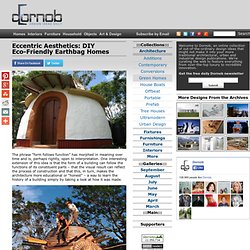 The phrase "form follows function" has morphed in meaning over time and is, perhaps rightly, open to interpretation. One interesting extension of this idea is that the form of a building can follow the functions of its constituent parts – that the visual result can reflect the process of construction and that this, in turn, makes the architecture more educational or "honest" – a way to learn the history of a building simply by taking a look at how it was made. In addition to their do-it-yourself, easy-to-build and other sustainability-related benefits, "earth bag" homes – constructed of bags filled with local dirt, mud, sand and/or rock – are also potentially extremely expressive as works of design.
Eccentric Aesthetics: DIY Eco-Friendly Earthbag Homes
Heat Your Home For Free With These Solar Heaters | The Good Human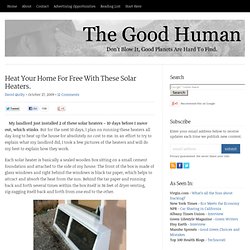 October 27th, 2009
8 eye-catching shipping container homes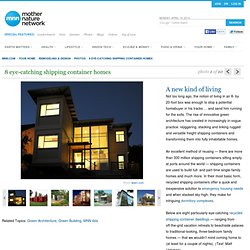 These containers can be bought or ordered in most states. Any coastal state that has access to a shipping port will have yards where you can go buy them. Otherwise, you can order them and have them shipped to you.
The Tofte Project
Did You Know You Can Get Free Solar on Your Home in Eight US States? | Green Living Ideas
Shipping containers come in handy when you need to store different materials or equipment for safekeeping or transport.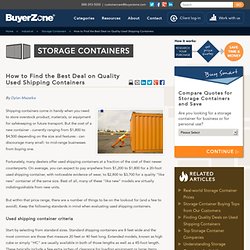 How to Buy Used Shipping Containers and Save Money on Storage Containers
Inexpensive Home Built With Recycled Containers | Science Hax
ECO HAB™ Eco Homes. Ecological habitation. Dome shaped prefabricated houses