Innovation sociale
I admit it. I still make New Year's Resolutions. Some of them I even follow through on.
Great Leaders are First Great Human Beings… | Sustainability Learning Centre Blog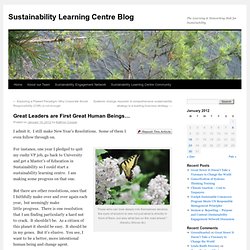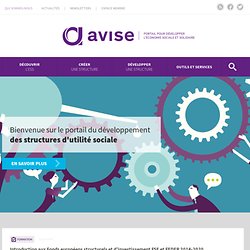 BabyloanBabyloan.org est un outil de financement solidaire et innovant qui utilise le web pour favoriser le développement d'une microfinance sociale.
Grille de caractérisation ‹ Innovation Sociale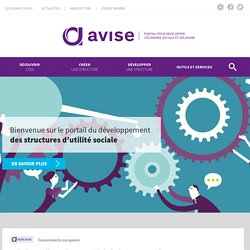 Pour convaincre l'ensemble des organismes d'aide et de financement de soutenir l'innovation sociale, encore faut-il définir, concrètement et simplement, ce qu'est un projet « socialement innovant ». C'est pourquoi il convient de mieux caractériser l'innovation sociale afin de faciliter le repérage, la sélection, le diagnostic, l'accompagnement de projets socialement innovants.
This week's innovation conversation is more closely aligned to the original notion of RSA-style interdisciplinary conversations. We initially framed this discussion around social enterprise, then social design, finally the broader notion of social innovation. Last weeks technology innovation conversation surprisingly concluded that it was creating new relationships that matter in technology adoption and we find some similar themes emerging here; the importance of the social context, how to enable the social processes of innovation, whilst not forgetting practical business examples already being implemented.
The processes of social innovation | Public Sector Innovation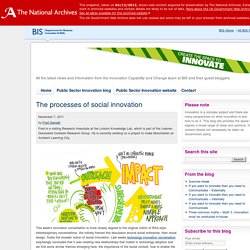 Bernatchez-FR
i-propeller - Home
An interview with Stephen Friend about using using open source to encourage collaboration and share health information.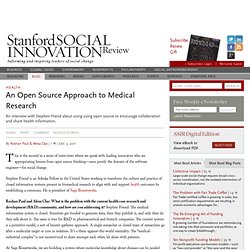 An Open Source Approach to Medical Research (October 3, 2011) | Opinion Blog
CÉRSÉ: favoriser l'écocitoyenneté des entreprises
Social innovation: Let's hear those ideas
Flanders DC
Dynamo, ressource en mobilisation des collectivités
Conçu par Brice Challamel et illustré par Arnaud Baudin, le jeu Symbolik© est le dernier né des outils d'animation d'Act One. Fruit de 5 ans de réflexion et de travail, il s'inspire des tarots divinatoires pour transformer des symboles universels en sources d'idées.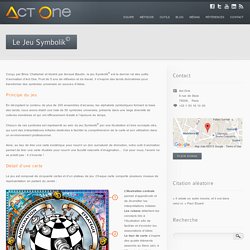 Le Jeu Symbolik - Act One