Alternative
Acupressure Points for Relieving Anxiety and Nervousness. Working on these points can help you get better quicker.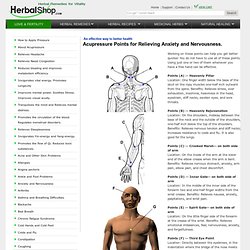 You do not have to use all of these points. Using just one or two of them whenever you have a free hand can be effective. Points (A) -- Heavenly Pillar Location: One finger width below the base of the skull on the ropy muscles one-half inch outward from the spine. Benefits: Relieves stress, over exhaustion, insomnia, heaviness in the head, eyestrain, stiff necks, swollen eyes, and sore throats. E A R T H . C L I N I C - Folk Remedies and Holistic Cures.
Health Tips - Home Remedies That Work at WomansDay. Nobody is naysaying the wonders of modern medicine—what would we do without a medication like penicillin to treat infections?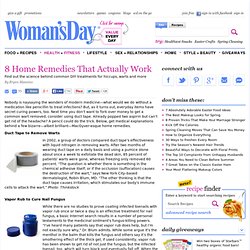 But, as it turns out, everyday items have secret curing powers, too. Next time you don't want to fork over money to get a common wart removed, consider using duct tape. Already popped two aspirin but can't get rid of the headache? A pencil could do the trick. Medicinal Herbs Guide - Natural Herbs Guide - Healing Herbs Guide. INTRODUCTION TO THE PALEOLITHIC DIET.
By Dr.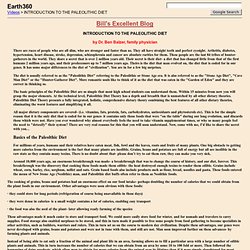 Ben Balzer, family physician There are races of people who are all slim, who are stronger and faster than us. They all have straight teeth and perfect eyesight.
---