Smoking
Pipe and Lighter Combo
HoboHookah.com | Home of the HoboHookah, Hookahs, Shisha, Hookah Accessories
Wickie Pipe Lighter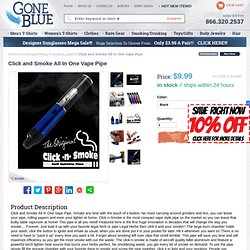 Click-n-Smoke Self Lighting Pipe
Click and Smoke All In One Vape Pipe. Smoke any time with the touch of a button. No more carrying around grinders and tins, you can leave your pipe, rolling papers and even your lighter at home.
Buy Hookah Tobacco, Shisha & Hookahs for Sale at Hookah-Shisha.com
Hookah-shisha.com is the world's #1 hookah and hookah tobacco shop with the guaranteed best prices, highest quality products and most helpful customer service in the world. As the leading online hookah store in hookahs, hookah accessories and hookah parts we carry the widest variety and most popular flavors of shisha tobacco. Combine that with our price matching guarantee, speedy delivery and outstanding customer service and you can see why we are able to serve your hookah needs better than any company in the world.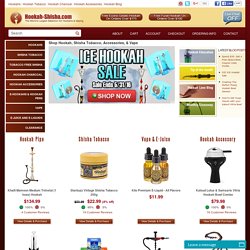 ! Glass bottle bongs glass water bottle bongs online shop for glass bottle bongs
FC - Vaporizer Review Forum
Magic-Flight
Glass pipes & Bongs Head Shop Smoke Wire - Online Headshop
Burbulyator - The Russian smoking device. - Marijuana.com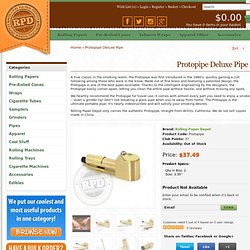 tyler sMay. 12, 2013 one of my go to pipes. easy to use, it can be somewhat odor less by using the cover on it, and it is very easy to clean by popping out the bottom piece, and the poking stick so theres no resin left in it, great pipe use it alot xbrrkid Feb. 10, 2013 I only smoke rolled tobacco but my insignificant other really digs this thing. I bought it for her as a suprise 'for no reason' gift and it is one of her go to pipes for sure.
Protopipe Deluxe Pipe with Grinder Tip
How to operate the ubie: Place a tiny amount of finely chopped legal herbs inside and replace the mouthpiece. Tap the tube to gather the tobacco in the rear and hold a standard butane lighter flame about 2 cm below the tip when drawing flavor. After the legal herb becomes exhausted it is easily tapped out of the cylinder while still warm. Remember, the glass get's hot for a minute, so hold the ubie by the cool end.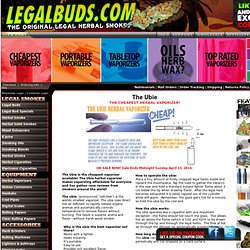 Cheap Herbal Vaporizer
Portable vaporizers
pipe, narguilé, bongs, pipe eau, pipe à eau