Smoking
Pipe and Lighter Combo
Hookah Handbook Part 1: Introduction to Hookah Pipes (For the New Folks) | The HoBlog
HoboHookah.com | Home of the HoboHookah, Hookahs, Shisha, Hookah Accessories
Wickie Pipe Lighter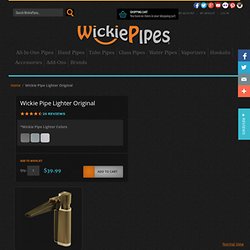 Wickie Pipe Lighter offers a flip up acrylic mouth piece that opens up to a 90 degree angle, and the tobacco bowl found at the opposite end. The metal-flap bowl cover properly secures the tobacco when finished smoking and prevents unwanted spills. The secret tobacco compartment can be found underneath the acrylic mouth piece attached to the body for storing extra tobacco. Clean and maintain your Wickie Pipe Lighter with ease. Simply, remove the screw that attaches the pipe portion to the lighter, pull the mouthpiece off the bowl and drop it in your favorite cleaner.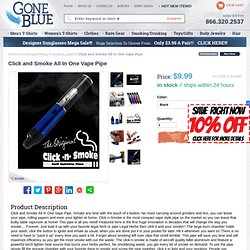 Click-n-Smoke Self Lighting Pipe
Product Description Click and Smoke All In One Vape Pipe. Smoke any time with the touch of a button. No more carrying around grinders and tins, you can leave your pipe, rolling papers and even your lighter at home.
Buy Hookah Tobacco, Shisha & Hookahs for Sale at Hookah-Shisha.com
! Glass bottle bongs glass water bottle bongs online shop for glass bottle bongs
FC - Vaporizer Review Forum
Magic-Flight
Glass pipes & Bongs Head Shop Smoke Wire - Online Headshop
Burbulyator - The Russian smoking device. - Marijuana.com
Smoking Pipe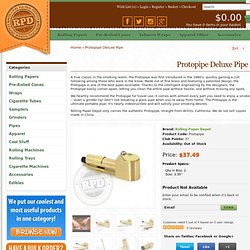 xbrrkid Feb. 10, 2013
Protopipe Deluxe Pipe with Grinder Tip
How to operate the ubie: Place a tiny amount of finely chopped legal herbs inside and replace the mouthpiece.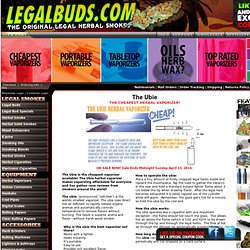 Cheap Herbal Vaporizer
Portable vaporizers
Metal VGs | VaporGenies | Products | VaporGenie LLC