SWDP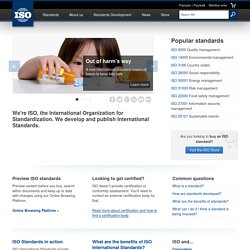 We are committed to ensuring that our website is accessible to everyone. If you have any questions or suggestions regarding the accessibility of this site, please contact us. © All Rights Reserved. All ISO publications and materials are protected by copyright and are subject to the user's acceptance of ISO's conditions of copyright. Any use, including reproduction requires our written permission. All copyright requests should be addressed to copyright@iso.org.
OOSPICE* is an EU-funded project to extend the SPICE approach to software process improvement and capability determination to cover Component-based Development (CBD). CBD is generally acknowledged to be key for improving time-to-market, productivity, quality and re-use in software development. OOSPICE focuses on the processes, technology and quality concerns in component-based software development. Based on the principles of empirical software engineering the OOSPICE project combines in an innovative way four major concepts:
OOSPICE Home
Position Indication: You are here: JKU | [Institute for Systems Engineering and Automation] Content The Institute for Systems Engineering and Automation (SEA) is a leading research institute on software and systems engineering. Its mission is to teach and to conduct basic and applied research on software development with a focus on the increasingly vital role of modeling. Without doubt, software is at the center of innovation in the 21st century.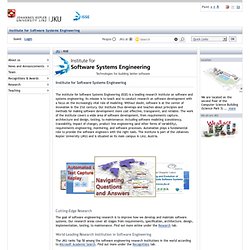 OOSPICE - SEA