Pure Java
Java Polymorphism and Method Overloading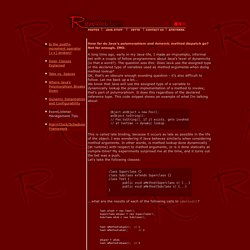 How far do Java's polymorphism and dynamic method dispatch go? Not far enough, IMO. A long time ago, early in my Java-life, I made an impromptu, informal bet with a couple of fellow programmers about Java's level of dynamicity (is that a word?). The question was this: Does Java use the assigned type or the declared type of variables used as method arguments when doing method lookup? OK, that's an obscure enough sounding question - it's also difficult to follow. Let me back up a bit...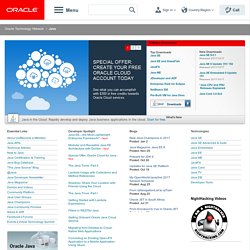 Oracle Oracle Technology Network > Java Article Why, Where, and How JavaFX Makes Sense CaptainCasa moved from Swing to JavaFX for front-end infrastructure, explaining that implementing an employee desktop front end with native technology is a valid approach and that JavaFX is a good fit.
The CLASSPATH is an environment variable that tells the Java compiler javac.exe where to look for class files to import or java.exe where to find class files to interpret. In contrast, the PATH is an environment variable that tells the command processor the where to look for executable files, e.g. *.exe , *.com and *.bat files. The Classpath is one of the most confusing things in Java . Unfortunately, you must master it to even compile HelloWorld .
classpath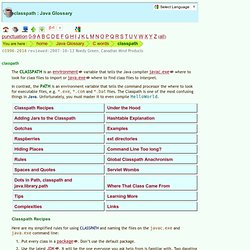 Class file format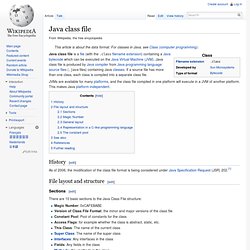 Java class file is a file (with the .class filename extension ) containing a Java bytecode which can be executed on the Java Virtual Machine (JVM) . Java class file is produced by Java compiler from Java programming language source files ( .java files) containing Java classes . If a source file has more than one class, each class is compiled into a separate class file. JVMs are available for many platforms , and the class file compiled in one platform will execute in a JVM of another platform. This makes Java platform-independent .