Photoshop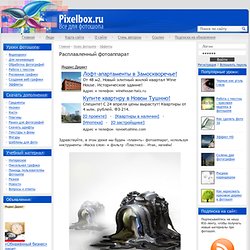 Расплавленный фотоаппарат Здравствуйте, в этом уроке мы будем «плавить» фотоаппарат, используя инструменты «Маска слоя» и фильтр «Пластика».
Расплавленный фотоаппарат - Эффекты - Уроки фотошопа - PixelBox.Ru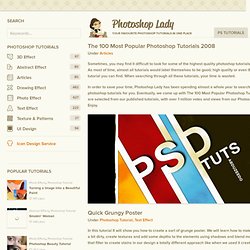 Under Articles Sometimes, you may find it difficult to look for some of the highest quality photoshop tutorials using search engines. As most of time, almost all tutorials would label themselves to be good, high quality or even the best photoshop tutorial you can find.