Ressources graphiques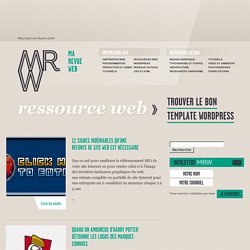 Cette semaine et jusqu'à la fin du mois, MaRevueWeb relaie le concours de design de charity : water afin de rendre l'eau potable accessible à tous ceux qui en ont le plus besoin. Avec ce concours, charity: water recherche des designs créatifs et innovants sur le sujet de la crise de l'eau dans le monde. Le design gagnant sera choisi par charity: water et son design servira de graphisme pour un t-shirt. Toutes les conditions du concours sont décrites ci-dessous.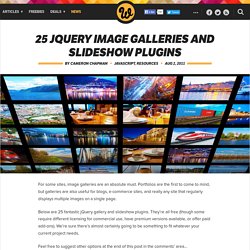 Image galleries. jQuery slideshow. jQuery Gallery.
For some sites, image galleries are an absolute must. Portfolios are the first to come to mind, but galleries are also useful for blogs, e-commerce sites, and really any site that regularly displays multiple images on a single page. Below are 25 fantastic jQuery gallery and slideshow plugins. They're all free (though some require different licensing for commercial use, have premium versions available, or offer paid add-ons). We're sure there's almost certainly going to be something to fit whatever your current project needs. Feel free to suggest other options at the end of this post in the comments' area…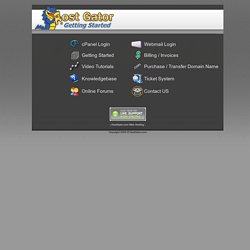 39Articles is a Blog Resource For Web Designing Tutorials | 39 Articles, 39 Article
Posted on March 15th, 2011 in Uncategorized By Joyce P., who has written about radiology technicians and forensic science education. We all know that social media outlets are about redesigning yourself. After all, who hasn't met someone for the first time, after only knowing them through a social network?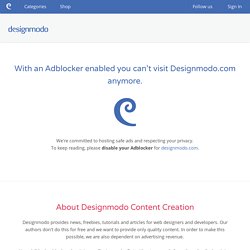 Tutorial: Make a Landing Page Using Generator Designmodo's Generator works with Startup Framework to create an easy drag and drop landing page for almost any website/startup. The two-part video tutorial shows you how easy it is to use Generator and the and share your design as you create in directly in the browser. The tool includes a variety of interchangeable blocks that can be mixed and matched to create a custom... (Re)Adopting the Design-in-Browser Approach
The Best Online Resources and Inspiration For Web & Graphic Designers
A digital subscription is required for unlimited access to NYTimes.com and mobile applications. No subscription is required to receive access to the home page, section fronts and blog fronts — including the page you are reading now. Nonsubscribers are also able to read 10 full-length articles (including blog posts) per month free on NYTimes.com. Articles linked from other sites — including search engines, non-Times blogs, and social media — will also be free. Digital Subscription FAQ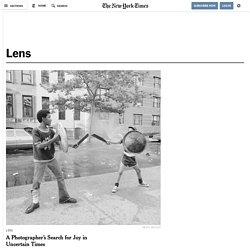 Royalty Free Vector Graphics