Musique
"Gold Coin" by High Places on "High Places. Surface 10. Holy Fuck. Autechre. CST084 COLIN STETSON: Those Who Didn't Run. Reviews "Extraordinary, powerful, and hypnotic...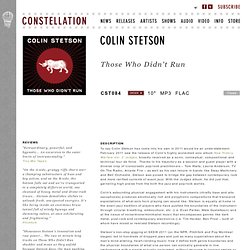 An excursion to the outer limits of instrumentality. " SUN ARAW. E X T R E M E L Y N E W T A P E S, FOUR IN ALL; Proper Styles SSVR EPISODE 2, "WHO RAY" is now streaming SSVR EPISODE 3, "MY SMOKE IS FILLED WITH LUNGS" is now streaming Quite pleased to announce a new AUDIO/VISUAL endeavor on DUBLAB.COM, A monthly stakeout involving a complex filtration system including but not limited to tunes, talks, texts, and video.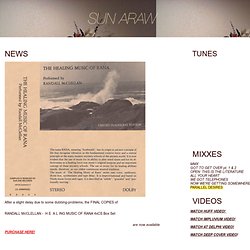 EPISODE 1: "LINEN CLOTHES" viewable HERE! Pleased | Free Music, Tour Dates, Photos, Videos. Livi(d)o.
---