F-J
FairyLand Ball Joint Doll Shopping Mall
Ball jointed Doll Total Shop :::Iplehouse.net::
Welcome to impldoll
INFINiTI DOLL, The new world of Ball Jointed Dolls
Glorydoll-for happy your life
hujoo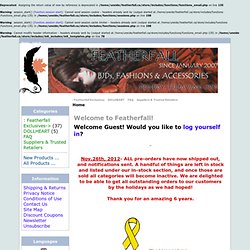 Clothing and Accessories for BJDs
Nov.26th, 2012 - ALL pre-orders have now shipped out, and notifications sent. A handful of things are left in stock and listed under our in-stock section, and once those are sold all categories will become inactive. We are delighted to be able to get all outstanding orders to our customers by the holidays as we had hoped! Thank you for an amazing 6 years. Thank you, our wonderful customers, for all your support during this time.
Fantasy Doll---FDoll.com
::FairyGarden:: DD-Anne's hand-made
I.O.S