Virginia News
The Augusta Free Press - Independent online news source for Waynesboro, Staunton and Augusta County, Virginia
The Daily News-Record: Home Page
January 2014 Showing image 1 of 10 'One Shot' HARRISONBURG — The local Salvation Army chapter has kicked off a $155,000 fundraising campaign to keep its homeless shelter open and seeks to establish an endowment to ensure longer-term stability. Read More Wilt Eyes More TANF Changes HARRISONBURG — Del.
Hampton Roads news, information, weather, hurricane coverage, sports, entertainment, restaurants, real estate, jobs, business, classifieds
Charlottesville, Va
Danville VA News, sports, classifieds, obituaries, weather, lifestyle
Fredericksburg News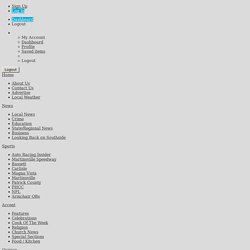 Martinsville Bulletin - News from Martinsville, Virginia
Personal finance classes offer real-world lessons By PAUL COLLINS - Bulletin Staff Writer Magna Vista High School sophomore Jason Adkins said he is a big video game player, but he may be buying fewer video games from now on. Jason is a student in Teresa Harkness' economics and personal finance class at Magna Vista, one of several such classes offered there. The class is a graduation requirement for students who entered ninth grade in the 2011-12 school year.
Lynchburg VA news, sports, weather, business, events, classifieds, employment | The News & Advance
Home | News Virginian
The News Leader | Staunton news, community, entertainment, yellow pages and classifieds. Serving Staunton, Virginia | newsleader.com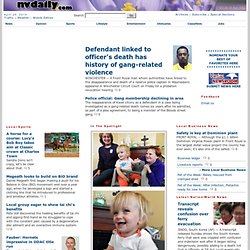 nvdaily.com - The Northern Virginia Daily: News and Sports coverage in Winchester and Shenandoah, Frederick, Warren and Clarke counties
The principal of Stonewall Jackson High School in Quicksburg said Friday that claims by a student that he had been subjected to bullying prior to being arrested and charged on terrorism-related offenses were unfounded. Though the hazardous weather outlook issued for the area on Friday may not have had much of an impact, the Shenandoah Valley can expect another freeze next week. Virginia State troopers J.A. Williams, left, and T.E.
Petersburg news, sports, obituaries, and shopping | progress-index.com | Progress-Index
Nation & WorldStrange Check out our local "Newspaper Ads" for Announcements, Automotive, Community, Dining, Medical, Real Estate, Services and more! The Progress-Index is now carrying Parade Magazine in Sunday's publication.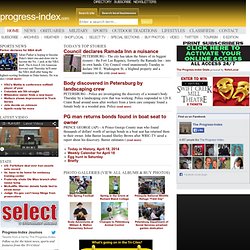 Richmond, VA - News, Classifieds, Business News, Civil War, Virginia Politics, Opinion, Sports, Flying Squirrels Baseball, Entertainment, Obituaries and Weather
Richmond, Virginia entertainment, restaurants, shopping, arts and events
Suffolk's news and information source | The Suffolk News-Herald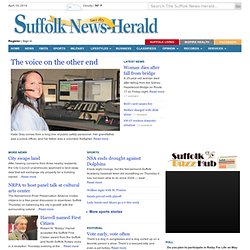 Military Cyber warriors pass baton A change of command ceremony for one of four Navy commands relocating to North Suffolk was an occasion for reflection and affirmation Tuesday. Read more Special Projects The Siege is Lifted
www.southwesttimes.com
March 5, 2012 13:16 Bath County Leader 'Jake' Cleek Dies Urban O.
Virginian Review - Covington, VA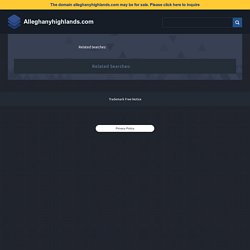 <meta http-equiv="refresh" content="0;url=http://ww35.washingtondispatch.com/rg-erdr.php?p=J1c4gcNvvUVf4W1GboFgXo%3D9%7C%40%7CbztEEZ%7C%40%7Ci19XWBs5vB4W9g15JX.JvV%7C%40%7CQN%7C%40%7C%7C%40%7CTzHATZEzz%7C%40%7CHTAAt%7C%40%7C_7&ga=6f4fWfiNkIXMhIbmpHHm6X%2FrU8hclQzsvKsYPgCimxpG8Uj%2BE6dss%2Bg3zxFP3oDdMszwKJjYqhZTW43FSP66CZ6DKivjtU66Ip7Oh2%2Fum%2FhKINnTKHQHnuM6UabJlY6ojRSMpSLN4WI08fycqJ4s3IO4ubZWL%2BxmyXwYeKkKDR6qC4RS6iqnIEXvP0Lmx5ZgFLTvEHLwKp4yxcHiQy19MA%3D%3D&t=gnojs" /><center><p style="padding:1em; font-size:1.5em;">For search results please <a href="http://ww35.washingtondispatch.com/rg-erdr.php?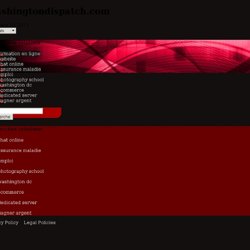 ConCrave | Tech, Pop Culture and Pure Randomness
Winchester Star