Netherlands (General) News
Netherlands - Google News
Dagblad De Limburger - Limburgs Dagblad
DeWaarheid.nu
This week - Fri Netherlands
RTV Utrecht: voor stad en provincie Utrecht
Region
Home
English
DePers.nl - Wednesday, August 24, 2011
Homepage - Dutch Newspaper
Netherlands News - Gaddafi welcomes Headquarters
Legal News - - JuroFoon
The best jobs in higher vocational and university - career site for educated
De Groene Amsterdammer
Region
Omroep Zeeland | de nieuwsportal voor Zeeland
Region
Regions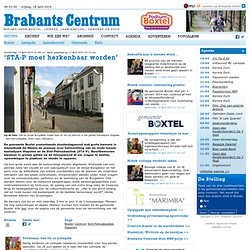 De raadscommissie Maatschappelijke Zaken in Boxtel besprak maandagavond de plannen rondom De Rots. Hierin wordt onder meer de komst van een winkel in het gemeenschapshuis in Boxtel-Oost besproken. De commissieleden stemden in met een verdere uitwerking van de plannen om de toekomst van gemeenschapshuis De Rots veilig te stellen. Petra Spanjers gaf als inspreker namens het bestuur van De Rots een korte toelichting. ,,Het is inmiddels wel duidelijk dat we De Rots graag willen behouden. We hopen alleen dat er snel een einde komt aan de onzekerheid.
Brabant Centre - Home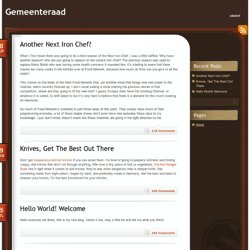 When I first heard there was going to be a third season of the Next Iron Chef, I was a little baffled. Why have another season? who are you going to replace on the current Iron Chef? The previous season was used to replace Mario Batali who was having some health concerns it sounded like.
Gemeenteraad
Winterspelen worden eenzame tijd voor Rutte Of we het nu leuk vinden of niet: Nederland stuurt een zware delegatie naar Sotsji. In tegenstelling tot de meeste landen. Volkskrant maakte vandaag de balans op.
Home - GK.nl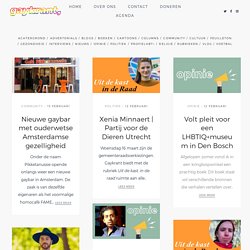 Eufin Financial News
EMEA Press Releases
News, background and opinion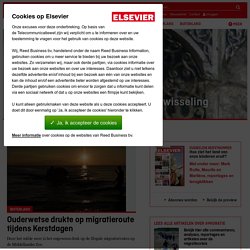 De vorige paus, Benedictus, zou in 2011 en 2012 bijna vierhonderd priesters hebben ontslagen... In een huis in de nieuwbouwwijk Nieuwland in Amersfoort is een elfjarige jongen dood gevonden. In... De vinger van het beroemde beeld van Jezus de Verlosser in Rio de Janeiro, Brazilië, is gebroken.... De Russische president Vladimir Poetin heeft nog wat olie op het vuur gegooid in het debat over... Video's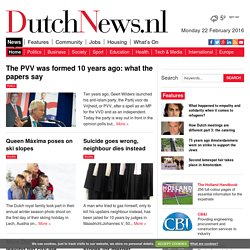 DutchNews.nl brings daily news from The Netherlands in English
The Netherlands has halted talks with Russia on closer cooperation between their armed forces 'until further notice', defence minister Jeanine Hennis said on Friday. Daycare centres cannot refuse to accept children who have not been vaccinated on principle, health minister Edith Schippers said in answer to MPs questions. Personal income tax has gone down in the Netherlands over the past few years, but has risen in 25 of the 34 OECD countries, the Paris-based organisation says in a new report.
UK Home
BNR