House
MINIMOD :: Gallery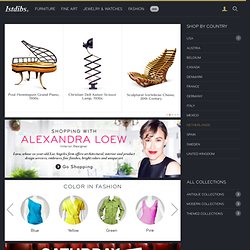 1stdibs Shop by Country Featured This Week
real estate, apartments, property & homes in Switzerland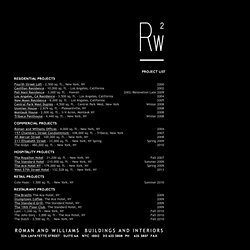 2000Fourth Street Loft - 2,500 sq. ft., New York, NY 2002Castilian Residence - 10,000 sq. ft. - Los Angeles, California 2002/Renovation Late 2009Pali Nani Residence - 3,000 sq. ft. - Hawaii 2004Los Angeles, CA Residence - 3,500 sq. ft. - Los Angeles, California 2005New Moon Residence - 6,000 sq. ft. - Los Angeles, California Winter 2008Central Park West Duplex - 4,500 sq. ft. - Central Park West, New York 2008Usonian House - 2,879 sq. ft. - Pleasantville, NY 2008Montauk House - 2,000 sq. ft., 3/4 Acres, Montauk NY Winter 2008Tribeca Penthouse - 4,440 sq. ft. - New York, NY 2004Roman and Williams Offices - 4,000 sq. ft., New York, NY 2007157 Chambers Street Condominium - 108,000 sq. ft. - Tribeca, New York 200840 Mercer Street - 100,000 sq. ft. - New York, NY Spring 2009211 Elizabeth Street - 33,000 sq. ft. - New York, NY Spring 2010The Aldyn - 480,000 sq. ft. - New York, NY
ROMAN AND WILLIAMS: project list
Arkitektritade hus, husmodeller, nyckelfärdiga hus. Köpa villa & villor. Hustillverkare
Allmogehus
Pinc House - The Lifestyle Developer
Det finns bara ett Trivselhus och det är ditt. Varför kompromissa när du väljer hustillverkare? Det är ju din känsla, dina drömmar och ditt liv det handlar om. När du väljer att bygga nytt hus med Trivselhus erbjuds du därför alltid en egen husdesigner som skapar ett skräddarsytt hus åt dig. Personligt.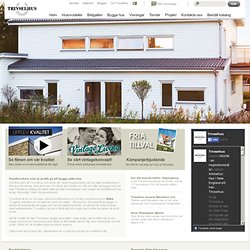 Bygga nytt hus & villa - Villor från ledande hustillverkare - Trivselhus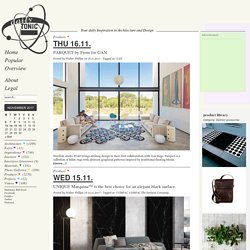 [D³] Design Talents at imm cologne 2014 Architonic is in Cologne, Germany this week for imm cologne, the international furnishing show. Here are two Facebook galleries from the [D³] Design Talents event for up-and-coming designers.