Fashion
Under Armour Sports Clothing, Athletic Shoes & Accessories | Free Shipping Available
bags and items
Aitor Throup - New Object Research
New for you - Svpply
outdorové oblečení
ShoppingMap.it nasce dalla collaborazione tra professionisti operanti nel mondo della moda, della grafica pubblicitaria, del web design e dello sviluppo di applicazioni web based, frutto della voglia di riversare sul web il know how accumulato negli anni. Senza la pretesa di essere esaustivi e di voler cristallizzare il mondo della moda, dinamico e sfuggente per definizione, cerchiamo di fornire un supporto al consumatore e a tutti gli operatori del settore abbigliamento. ShoppingMap.it è un progetto unico e di qualità che vanta un posizionamento al top nei motori di ricerca: genera un flusso di utenti in continua crescita, profilati e selezionati, e offre grandissima visibilità alle attività recensite, ponendosi come indispensabile strumento di consultazione tanto per i consumatori quanto per gli operatori del settore. Forniamo ai nostri clienti (boutique e brand) una concreta visibilità supportandoli in modo preciso nel valutare i numeri e i vantaggi della comunicazione on line.
Chi siamo | Shopping Map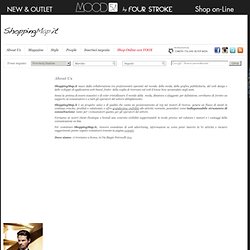 80s Casuals.The ultimate resource and store for football casuals. Those were the days..
Аркада - модная женская одежда | Главная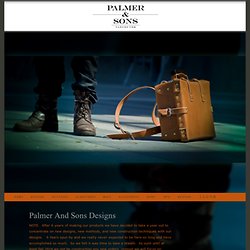 NOTE. After 6 years of making our products we have decided to take a year out to concentrate on new designs, new methods, and new construction techniques with our designs. 6 Years spun by and we really never expected to be here so long and have accomplished so much. So we felt it was time to take a breath. As such until at least fall 2014 we not be constructing any new orders, instead we will focus on planning for the years ahead. Feel free to look around at the designs and check the website.With regardsNik Palmer
Palmer And Sons Leather Luggage and Bags Home Page
Mens
Mountain Rainier Design Works Camo Zip Tote Bag
Silas x Snugpak Backpack
Stussy Deluxe x Master-Piece Backpack
Stussy Deluxe x master-piece Bag Collection
White Mountaineering x Porter Spring/Summer 2011 Collection
January 14, 2014 – 13:48 in Design | Milly Burroughs It's disconcertingly rare that I'm stunned into a state of silence (family and friends globally will concur), but recently I've been a little overwhelmed. Forced into questioning what is and isn't 'good design' for the trillionth tedious time and riled by the many fashion/music/technology collaborations that obnoxiously pollute my twitter feed, I've been struggling to place the markers for design that leaves a legacy.
The Reference Council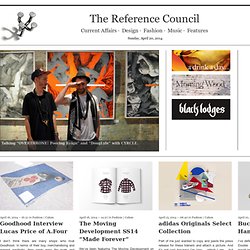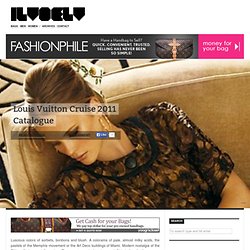 Luscious colors of sorbets, bonbons and blush. A colorama of pale, almost milky acids, the pastels of the Memphis movement or the Art Deco buildings of Miami. Modern nostalgia of the Fifties, Sixties, and Seventies. The sweet mood of a doe-eyed Chic Lolita. As if a young, ultra-fresh Bardot had conquered Hollywood, as if La Madrague was in Palm Springs.
Louis Vuitton Cruise 2011 Catalogue « ILVOELV | Luxury Resource Center
FABIANA FILIPPI
Refrigue
This server could not verify that you are authorized to access the document requested. Either you supplied the wrong credentials (e.g., bad password), or your browser doesn't understand how to supply the credentials required. Please check the URL for proper spelling and capitalization. If you're having trouble locating a destination on Yahoo!, try visiting the Yahoo!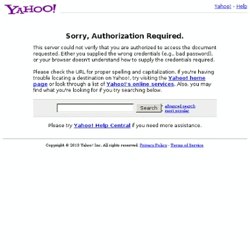 Solis your destination for designer fashion. The latest in men's and women's fashion. Rock'in online since 1995.
good quality company
oki
Vintage Clothing, Vintage Clothes
thewhitebriefs
South Africa Loading Bay, Cape Town Sweden Carlson Ahnell, Skanör Cottage Rose, Höllviken Haberdash Kocksgatan 17, Stockholm Haberdash Upplandsgatan, Stockholm Nääs Bomullsfabriken, Trollered Ted Bernhardtz, Göteborg Switzerland Trois Pommes, Basel Trois Pommes, St Moritz Trois Pommes, Zürich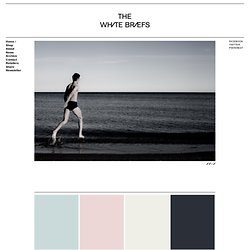 Makr Carry Goods | Leather Goods, Wallets, Bags, Accessories | Made in the USA
Lifestyle Accessories With A Down To Earth Aesthetic Hands down, we are designers. Every hard graft product is carefully created, every detail meticulously considered. We love to juxtapose. Each one of our goods has its own personality - a brilliant idea, an unpredictable twist, an unrivalled aesthetic, a rich tactile experience.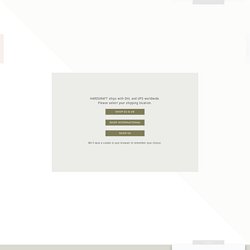 hard graft | Purveyors of fine lifestyle accessories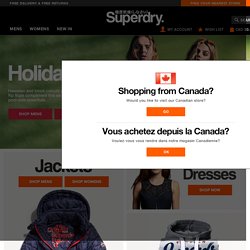 Why not try... Superdry: British Design; Spirit of Japan, Our extensive range features Iconic men's clothing and women's clothing designed by Superdry. Born from an inspirational trip to Tokyo, Superdry is a fusion of Japanese graphics, fine British tailoring and vintage Americana styling creating clothing of incredible quality with a modern look. This is showcased in our men's jackets, watches, windcheaters, shirts, shoes, and women's knitwear, tops, boots, underwear, and beauty.
Superdry - Jackets, T Shirts, Hoodies, Shorts, Mens & Womens Clothing
JACQUES MAGAZINE BLOG