Cool
Motosketches
Personalmente apprezzo moltissimo il design delle nuove "medie" HONDA. Maturo, misurato, con una visione globale delle masse dinamica e rassicurante al tempo stesso, insomma fin troppo corretto e preciso! Questa "perfezione" formale però non è unanimemente gradita, qualcuno vorrebbe prodotti più eccitanti anche per questo tipo di motociclette non particolarmente specializzate. In verità, per la CB 650 F presentata ad EICMA 2013, un "guizzo"di originalità c'è!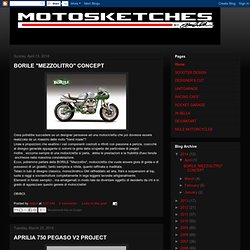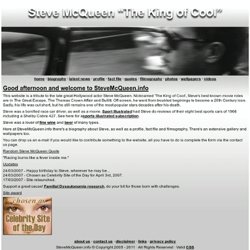 This website is a tribute to the late great Hollywood actor Steve McQueen. Nicknamed 'The King of Cool', Steve's best known movie roles are in The Great Escape, The Thomas Crown Affair and Bullitt. Off screen, he went from troubled beginings to become a 20th Century icon. Sadly, his life was cut short, but he still remains one of the most popular stars decades after his death. Steve was a bonified race car driver, as well as a movie.
Steve McQueen un-official website
Herr Funk's Yamaha TW125 Some motorcycles just scream fun. Before the Honda Grom there was the Yamaha TW125: A low-riding dual-sport bike that can't decide if it belongs on the beach or the farm. With low gearing and big tires, it's also at home on potholed city streets—as Maximilian Funk has found.