Games
Another 20 games that make you think about life. First we gave you five.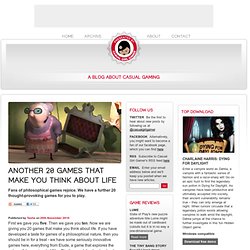 Then we gave you ten. Now we are giving you 20 games that make you think about life. If you have developed a taste for games of a philosophical nature, then you should be in for a treat - we have some seriously innovative games here, everything from Elude, a game that explores the nature of depression, to Ulitsa Dimitrova, a tale about a street-urchin in Russia. "If Videogames Were Named After the Phrases Said Most While Playing Them" by Tommy. Pac-Man (walkthrough) Level 1.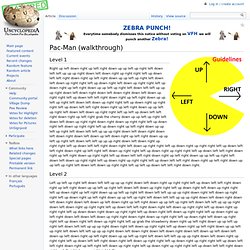 IkeUeg.png (1607×1337) Distance. CANABALT: Buy it with your moneys!! Draw a Stickman. Avoider. Www.trevorvanmeter.com/flyguy/flyGuy.swf. Love. Colour My World | Adventure Games. GameBoy Color Games | Gamenert | Only The Best Free Online Games.
---