Nifty
Ben-Yakar Group : Femtosecond Laser Assisted Biophotonics
Welcome | BeeQuu
Appletons' Cyclopædia of American Biography (1900, volume 5) Overview[edit] The Cyclopædia included the names of over 20,000 native and adopted citizens of the United States, including living persons.
Appletons' Cyclopædia of American Biography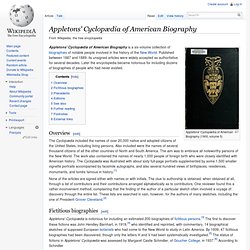 Curriculum | SparkTruck
Staffordshire Hoard | The largest hoard of Anglo-Saxon gold ever found
Brainormous.com
Tag clouds are those boxes of words that you sometimes see on blogs and social networking websites. The words are a collection of the words most commonly used in whatever parameters set forth by the tag cloud. For example, you might make a tag cloud of all of the most popular words used in your blog posts in the past month. Some of the words are shown in bigger text or different colors than the others which represents the fact that those words are used more often than the on the other words on the list.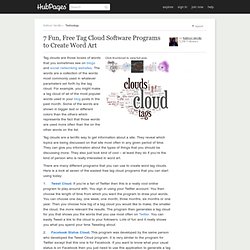 Educational Toys, Learning Toys, Games for Kids | Museum Tour