Soleil Provence
When butcher Bryan Flannery said he could get us a whole dry-aged rib eye roast, we had to build a party around it . And so, we headed to the Catskills with a gorgeous bone-in rack to cook genuinely the best piece of meat I've ever eaten. If you've ever wondered why restaurant steaks taste so much better than the ones you've tried to cook at home, the truth is, it's all about the basics: the best ingredients, liberal seasoning, very high heat, neutral oils, roasting, rotating, basting and resting.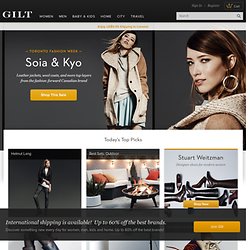 Dry-Aged Rib-Eye Steaks. Seared, roasted and basted in butter
Ciao Andiamo - Connecting You to the Beauty of Italy
Ice Cream with a View : The Amateur Gastronomer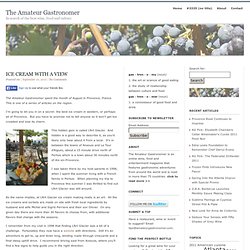 Posted on | September 10, 2010 | No Comments The Amateur Gastronomer spent the month of August in Provence, France. This is one of a series of articles on the region. I'm going to let you in on a secret: the best ice cream in western, or perhaps all of Provence.
Worldly duo took chance on Japan, find beachhead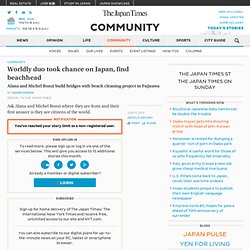 Ask Alana and Michel Bonzi where they are from and their first answer is they are citizens of the world.
Soleil Provence
Right at Home: Easygoing Mediterranean decor evokes the sunny seaside
藤沢市鵠沼松が岡4-16-31