GamingNetworks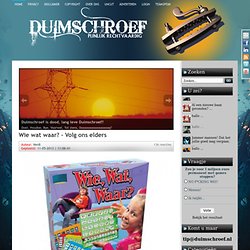 Duimschroef - Pijnlijk Rechtvaardig over games en tech
Normaal gesproken lees ik de mailtjes van JungleJack niet. Voer voor de prullenbak. Veel meer dan trannyporn en PowerPointpresentaties van zijn oma stuurt hij niet door, dus waarom zou ik ze lezen? Maar toen ik een mailtje zag waarop iedereen van de redactie reageerde, wist ik dat er iets loos was.
A while back Gabe Newell stated that if The Heart of Racing charity reached $500,000+ in donations, he'd host an AMA session on Reddit. And a few days ago, they passed said stretch goal, and Gabe went on to announce that an AMA would be held on March 3rd at 1:00 PM PST. 17,000 users visited the IAmA subreddit, waiting for Gabe Newell to start the show. And they waited for a while, but nothing happened. Well, at least not for another 25 hours – then it started.
LambdaGeneration | Valve Community Content and News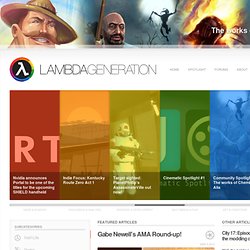 Have you heard about USgamer.net? It covers the best in video gaming from an American perspective. Click here to visit! x Sign in Create an account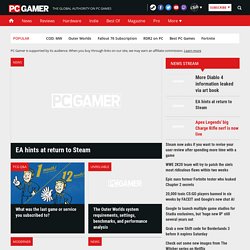 Compulsion is a dubious sort of pleasure, but it's what action-RPGs excel at. With their slow levelling curves, gradually unlocking skills and swelling hordes of foes, Diablo, Titan Quest, Torchlight and now Path of Exile all aim to ensnare rather than instantly delight. The 15-year-old formula has barely evolved, but is still effective. You must always start in rags, punching zombies with your bare fists in some gloomy town, because any grander beginning would curtail your slow ascent to godhood.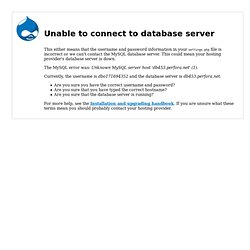 Fire Fish
This either means that the username and password information in your settings.php file is incorrect or we can't contact the MySQL database server. This could mean your hosting provider's database server is down. The MySQL error was: Unknown MySQL server host 'db453.perfora.net' (1). Currently, the username is dbo171694352 and the database server is db453.perfora.net. Are you sure you have the correct username and password? Are you sure that you have typed the correct hostname?
Nintendo severely adjusted its forecasts for the fiscal year ending March 31, 2014, almost halving its original net sales projection and reducing expected Wii U shipments from 9 million to 2.8 million. The Japanese company noted the Wii U's "significantly lower" than predicted overseas sales, as well as the price cuts made worldwide to the console, as factors in the profit revisions. Below-target 3DS sales overseas were also noted, as was increased expenditure on research and development.
By Adam Smith on April 4th, 2014 at 9:00 pm. Currently in alpha, Gang Beasts is free to download and you should grab it right now. It's a surprisingly nuanced multiplayer beat 'em up that combines playgrounds packed with perilous physics and a control scheme that makes combat a sequence of shoving, grappling and tripping over your own fists. Rounds often come to a halt as the last Beasts standing collapse into a meat grinder together, unsure who is pushing toward and who is pulling away. It's already a wonderful game, both hilarious and intelligently designed, but rather than simply praising its silliness, I've been thinking about how the whole thing works and why it's satisfying, while also looking at the possibilities that the future of jelly-combat holds.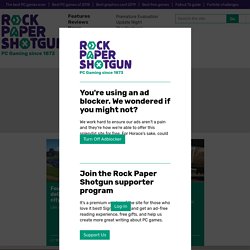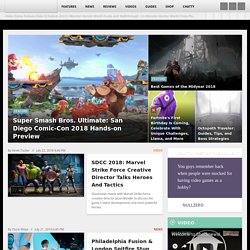 Nostalgia is a powerful tool. MLBAM is bringing back the NES classic R.B.I. Baseball, replicating the "good ol'" two-button gameplay of old with a presentation that tries to compete with today's more sophisticated sims. Does it pay off? Playing homage to its simplistic origins, R.B.I.
Steam Users' Forums - Powered by vBulletin
Fri, Jan 17, 2014 | 12:26 GMT Nintendo has woken up to the reality of its own sales and slashed profits forecasts. Now it needs to change the leader at the top, says Matt Martin. Posted in: 3DS, Featured Story, Nintendo, Nintendo Network, Platform holders, Wii U, hardware, nintendo financials Tags: 3DS, Nintendo, Satoru Iwata, Wii U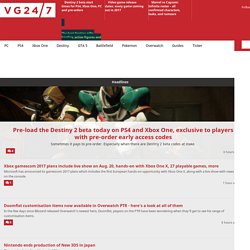 GamersNET.nl - Games community met game nieuws, reviews, demos, cheats en meer!