Christopher Hitchens
OK! You can now submit your video to the Hitchens project. Here's how. : atheism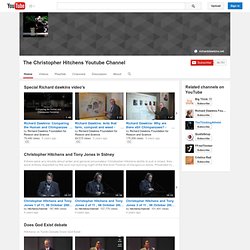 hitchenschannel's Channel
Welcome to the Christopher Hitchens Channel. This channel is supported by Christopher Hitchens Christopher hitchens about this channel: I am flattered by the idea about Christopher hitchens:
CEHitchens33's Channel
Welcome to YouTube! The location filter shows you popular videos from the selected country or region on lists like Most Viewed and in search results.To change your location filter, please use the links in the footer at the bottom of the page. Click "OK" to accept this setting, or click "Cancel" to set your location filter to "Worldwide".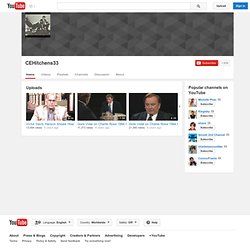 Christopher Hitchens Dispels Ronald Reagan Greatness Myths(1996)
WhitePagesGoesGreen.org by YellowPagesGoesGreen.org (Yellow Pages Directory Inc.) is a leading online directory allowing users to search an online database and telephone directory for all telephone numbers in the USA.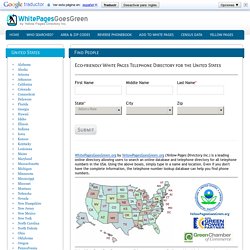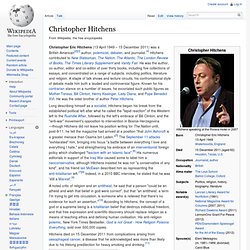 Christopher Eric Hitchens (13 April 1949—15 December 2011) was a British-American[2][3] author, polemicist, debater, and journalist.[4] Hitchens contributed to New Statesman, The Nation, The Atlantic, The London Review of Books, The Times Literary Supplement and Vanity Fair. He was the author of twelve books and five collections of essays, and concentrated on a range of subjects, including politics, literature and religion. A staple of talk shows and lecture circuits, his confrontational style of debate made him both a lauded and controversial figure. Known for his contrarian stance on a number of issues, he excoriated such public figures as Mother Teresa, Bill Clinton, Henry Kissinger, Lady Diana, and Pope Benedict XVI. He was the older brother of author Peter Hitchens.
Christopher Hitchens