STOP PRISON FOR PROFIT
Fourth lawsuit filed against Castlewood Treatment Center over implanted memory. ST.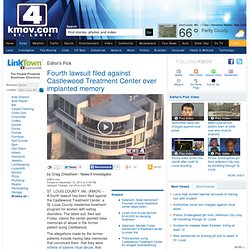 LOUIS COUNTY, Mo. (KMOV) -- A fourth lawsuit has been filed against the Castlewood Treatment Center, a St.
Correction Corporation Of America. Public Prisons Made Private In Florida. Florida Prisons Bill Would Expand Private Management, Netting A Big Win For Political Contributors. Florida this week faces a choice that is increasingly confronting much of the nation -- whether to hand over a major slice of its prison system to private, for-profit businesses that answer to Wall Street.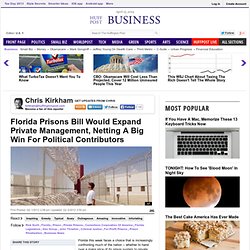 Lawmakers in Florida are taking a final vote on legislation that would result in the single largest expansion of for-profit prisons in the country, resulting in the privatizing of every state prison south of Orlando. This would amount to just under 30 facilities representing 20 percent of the state's sprawling correctional system.
15 Rediculous Th1NgZ Kid Are Getting Knicked 4
Prison Legal News - Legal articles, cases and court decisions. Sexual Abuse by Prison and Jail Staff Proves Persistent, Pandemic by Gary Hunter Sexual assault, rape, indecency, deviance.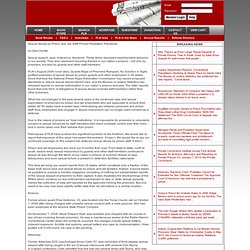 These terms represent reprehensible behavior in our society. They also represent recurring themes in our nation's prisons – not only by prisoners, but also by guards and other staff members.
CALI 3 Strikes 2 Costly 4 Prisons
United States of Prison. Building PrisonZ For Haliburton KBR. Kids Doing Life. Death of B.C. inmate triggers investigation. Officials at a prison near Vancouver are investigating the death of an inmate.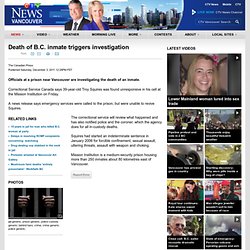 Correctional Service Canada says 39-year-old Troy Squires was found unresponsive in his cell at the Mission Institution on Friday. A news release says emergency services were called to the prison, but were unable to revive Squires. The correctional service will review what happened and has also notified police and the coroner, which the agency does for all in-custody deaths. Squires had started an indeterminate sentence in January 2006 for forcible confinement, sexual assault, uttering threats, assault with weapon and choking.
Mission Institution is a medium-security prison housing more than 250 inmates about 80 kilometres east of Vancouver.
Kid_Napped Natives/Immigrants
Debtors' Prison Legal In More Than One-Third Of U.S. States. Not paying off debts can eventually land you in jail -- at least in a sizable minority of U.S. states.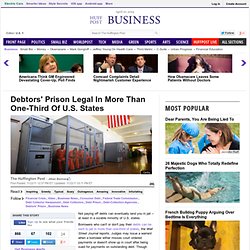 Borrowers who can't or don't pay their debts can be sent to jail in more than one-third of states, the Wall Street Journal reports. Judges may issue a warrant when a borrower either misses court ordered payments or doesn't show up in court after being sued for payments on outstanding debt. Though there are no national statistics on the practice of jailing debtors, a WSJ analysis found that judges have issued more than 5,000 debt-related warrants since the beginning of 2010. Stop For-Profit Prisons. Today, the ACLU releases Banking on Bondage: Private Prisons and Mass Incarceration, an in-depth examination of the private prison industry.The report finds that mass incarceration provides a gigantic windfall for one special interest group – the private prison industry – even as current incarceration levels harm the country as a whole.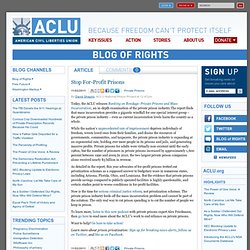 While the nation's unprecedented rate of imprisonment deprives individuals of freedom, wrests loved ones from their families, and drains the resources of governments, communities, and taxpayers, the private prison industry is expanding at an exponential rate, holding ever more people in its prisons and jails, and generating massive profits. Private prisons for adults were virtually non-existent until the early 1980s, but the number of prisoners in private prisons increased by approximately 1,600 percent between 1990 and 2009.In 2010, the two largest private prison companies alone received nearly $3 billion in revenue.
---