OIL SAND EXTRACTION
Steam-assisted gravity drainage - Wiki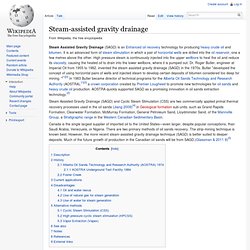 Canada is the single largest supplier of imported oil to the United States—even larger, despite popular conceptions, than Saudi Arabia, Venezuela, or Nigeria.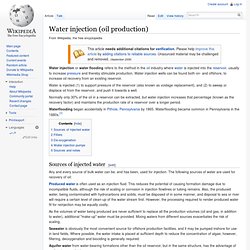 Water injection (oil production) - Wiki
Water injection or water flooding refers to the method in the oil industry where water is injected into the reservoir, usually to increase pressure and thereby stimulate production. Water injection wells can be found both on- and offshore, to increase oil recovery from an existing reservoir. Water is injected (1) to support pressure of the reservoir (also known as voidage replacement), and (2) to sweep or displace oil from the reservoir, and push it towards a well.
Artificial lift refers to the use of artificial means to increase the flow of liquids, such as crude oil or water, from a production well. Generally this is achieved by the use of a mechanical device inside the well (known as pump or velocity string) or by decreasing the weight of the hydrostatic column by injecting gas into the liquid some distance down the well.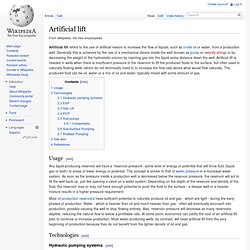 Artificial lift - Wiki
Destructive distillation - Wiki
Destructive distillation of any particular inorganic feedstock produces only a small range of products as a rule, but destructive distillation of organic materials commonly produces very many compounds, often hundreds, though not all chemical products of any particular process are of commercial importance.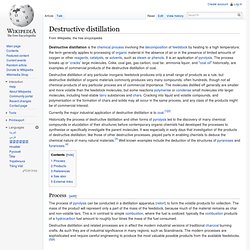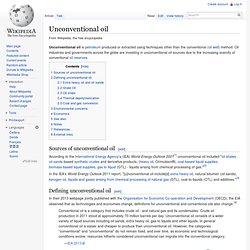 Unconventional oil - Wiki
Unconventional oil is petroleum produced or extracted using techniques other than the conventional (oil well) method. Oil industries and governments across the globe are investing in unconventional oil sources due to the increasing scarcity of conventional oil reserves. Sources of unconventional oil[edit]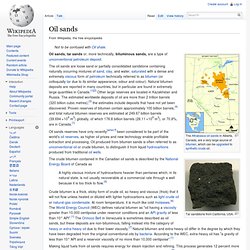 Tar sandstone from California, USA.
Oil Sands - Wiki
Dr. Daniel Fine of M.I.T. Speaks at Heritage about Oil Shale and Energy Pt2