#OccupyPoliceOFFENCEZ
NEW YORK — The New York Police Department's commissioner on Wednesday sent an internal message to officers ordering them not to unreasonably interfere with media access during news coverage and warning those who do will be subject to disciplinary action, after several journalists were arrested covering Occupy Wall Street demonstrations last week. The message by Commissioner Raymond Kelly was being read at police precincts citywide. A reporter and a photographer with The Associated Press were among those arrested while on private property covering a rally by protesters Nov. 15 in Manhattan. Police made the arrests after the demonstrators clipped a chain-link fence and entered a vacant lot owned by a nearby church. The police department message notes that officers should not restrict media access on private property "to the extent it is feasible to do so."
Occupy Wall Street: NYPD Orders Officers Not To Interfere With Press
Who Smashed the Laptops from Occupy Wall Street? Inside the NYPD's Lost and Found
OWS protester sees police brutality firsthand
Woah! Police Pepper Spray Old Ladies And Pregnant Girls At Occupy Seattle!
It seems as though the Occupy movements around the country are becoming more and more violent. Case in point: pregnant and elderly women are being sprayed in the face with pepper spray by cops! In Seattle, Washington yesterday, the protestors of #OccupySeattle marched from their camp at Seattle Central Community College to Westlake Park. STORY: BATTLE NEW YORK! Police Empty Zuccotti Park Of Occupy Wall Street Protesters! During the march, the protestors were met by numerous police officers at several points.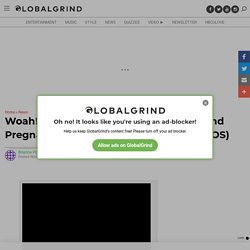 Vidéos de Tony Hua
freedom of assembly or the end of our freedom
Hungary, Police brutality October 23, 2006
Australian riot police brutally attacked the NONVIOLENT Occupy Melbourne protesters