Etowah Alabama
287(g) MOA - Etowah County Sheriff's Office (ECSO)
Eight Deputies from the Etowah County Sheriff's Office begin 287 (g) immigration enforcement training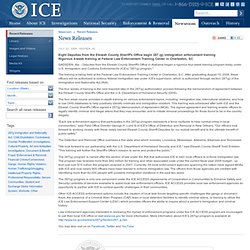 July 22, 2008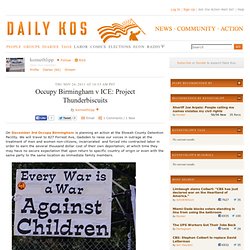 On December 3rd Occupy Birmingham is planning an action at the Etowah County Detention Facility.
Occupy Birmingham v ICE: Project Thunderbiscuits
100294.pdf
g0040656.doc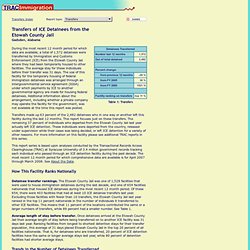 Transfers of ICE Detainees from the Etowah County Jail
Transfers of ICE Detainees from theEtowah County JailGadsden, AlabamaTable 1: Transfers During the most recent 12 month period for which data are available, a total of 1,572 detainees were transferred by Immigration and Customs Enforcement (ICE) from the Etowah County Jail where they had been temporarily housed to other facilities.
DHS Begins Review of Deportation Cases, Issues Awaited Prosecutorial Discretion Guidelines » Immigration Impact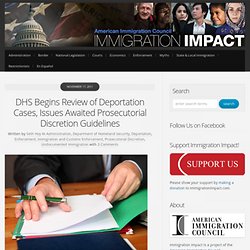 Today, the Department of Homeland Security (DHS) directed ICE attorneys to begin a review process of current immigration cases pending before immigration courts in order to close or dismiss those cases warranting prosecutorial discretion. The attorneys also received additional guidance on how to apply discretion in certain low priority cases. At the same time, DHS announced new training modules for all ICE field agents on prosecutorial discretion.
Today, several newspapers reported on DHS Secretary Janet Napolitano's statement that the federal government is not going to help Alabama implement its new immigration law, leaving many to wonder how the federal government will continue running existing state and local immigration enforcement programs like Secure Communities.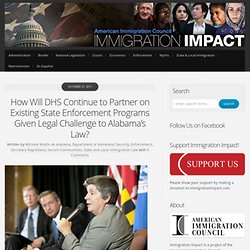 How Will DHS Continue to Partner on Existing State Enforcement Programs Given Legal Challenge to Alabama's Law? » Immigration Impact