Anon_NetworX_AfterMath
FidoNet consists of approximately 10,000 systems world-wide which comprise a network which exchanges mail and files via Modems using a proprietary protocol. They are connected for the purposes of exchanging E-Mail to the Internet thru a series of gateway systems which interact with the Internet via UUCP with cooperating UNIX-based smart-hosts which act as their MX-receivers. With some exceptions, you cannot Telnet or FTP to a FidoNet site, only communicate via E-Mail and Usenet News.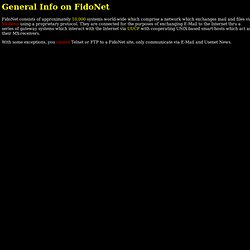 General Info on FidoNet
__ / \ /|oo \ (_| /_) _`@/_ \ _ | | \ \\ | (*) | \ )) ______ |__U__| / \// / FIDO \ _//|| _\ / (________) (_/(_|(____/ (c) John Madil Traditional FidoNet logo by John Madil FidoNet Logo 2010 by Dmitriy Ignatov (2:5028/66) FidoNet is a worldwide computer network that is used for communication between bulletin board systems (BBSs).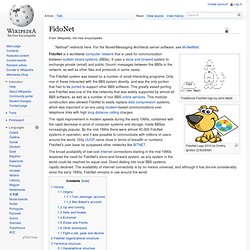 FidoNet
Daihinia™ | when neighbors matter
Animation showing self healing wireless mesh (Click to enlarge) History[edit] Network structures[edit]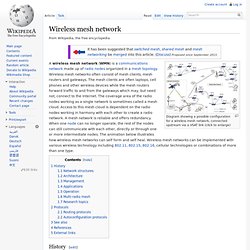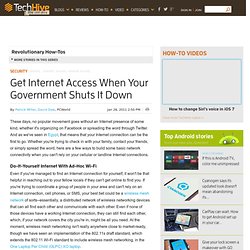 These days, no popular movement goes without an Internet presence of some kind, whether it's organizing on Facebook or spreading the word through Twitter.