Graphics & Web Design
The colour of devotion on Photography Served. The colour of devotion Khandoba is a regional Hindu deity, a form of Shiva.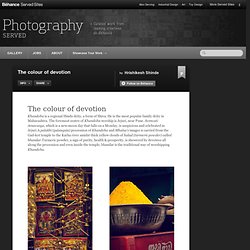 He is the most popular family deity in Maharashtra. The foremost centre of Khandoba worship is Jejuri, near Pune. Somvati Amavasya, which is a new-moon day that falls on a Monday, is auspicious and celebrated in Jejuri.A palakhi (palanquin) procession of Khandoba and Mhalsa's images is carried from the Gad-kot temple to the Karha river amidst thick yellow clouds of halad (turmeric powder) called bhandar.Turmeric powder, a sign of purity, health & prosperity, is showered by devotees all along the procession and even inside the temple; bhandar is the traditional way of worshipping Khandoba. Web Standards Sherpa. HOWTO: Configure Tor + SASL + irc to connect to Freenode | random neuron misfires. Tuesday, March 22nd, 2011 at 8:39 pm| 17,722 views | trackback urlTags: freenode, identd, irc, linux, nickname, Perl, Python, Tcl, VMware, xchat I fought this problem on the train into the city today, because my MiFi's hostname was not correctly reversing to it's given IP (verified by dig) and Freenode was denying the connection; it looked like this: Mar 22 06:51:41 * Looking up irc.freenode.net Mar 22 06:51:41 * Connecting to chat.freenode.net (86.65.39.15) port 6667...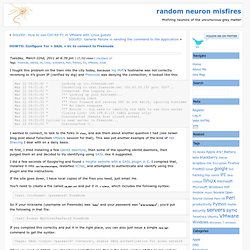 Mar 22 06:51:42 * Connected. Now logging in... Mar 22 06:51:42 * *** Looking up your hostname... As Old TVs are Switched Off, a Glimmer of 'Tron'-esque Graphics. Best Practices of Combining Typefaces - Smashing Magazine. Advertisement Creating great typeface combinations is an art, not a science.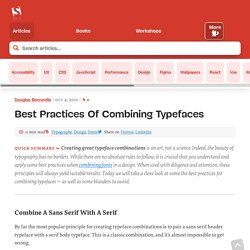 Indeed, the beauty of typography has no borders. Affordable Email Marketing & Email Price Options - VerticalResponse. Landing Page Tutorials and Software. Museum of American Packaging. CSS line-height – a simple step-by-step presentation. Edit this Fiddle - jsFiddle - Online Editor for the Web (JavaScript, MooTools, jQuery, Prototype, YUI, Glow and Dojo, HTML, CSS)
CSSPrefixer. Explorations in Typography / Typeface combinations. FF Good Black, FF Elementa Regular FF Meta Normal, FF Meta Serif Bold Italic ITC Mendoza Roman Book, FF Scala Sans Regular PMN Caecilia 56 Italic, Jeunesse Sans Regular ITC Officina Sans, Chaparral Italic.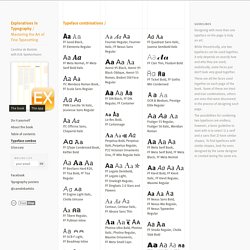 Website gallery of diacritics. Install Plugins ‹ Vapelicious Blog — WordPress. What Would Seth Godin Do. Seth Godin advocates using cookies to distinguish between new and returning visitors to your site: "One opportunity that's underused is the idea of using cookies to treat returning visitors differently than newbies.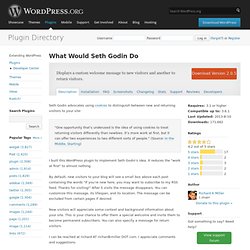 It's more work at first, but it can offer two experiences to two different sorts of people. " (Source: In the Middle, Starting) I built this WordPress plugin to implement Seth Godin's idea. Boost Your Sales by 80% with a 'Call to Action' One of the most important elements of your web site is the "call to action.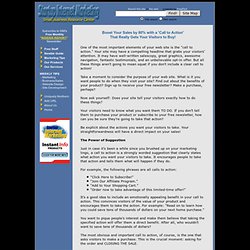 " Your site may have a compelling headline that grabs your visitors' attention. It may have well-written salescopy, great graphics, awesome navigation, fantastic testimonials, and an unbelievable opt-in offer. But all these things aren't going to mean squat if you don't include a clear call to action! IG-HTML5-Cheatsheet-1000px.png (PNG Image, 1000x15993 pixels) Sanborn Fire Insurance Map Typography. Title pages, headings and letterforms clipped, cropped and isolatedfrom maps and map publications issued between about 1880 and 1920.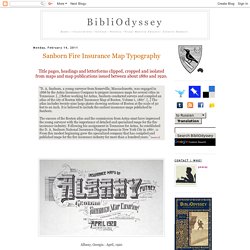 "D. A. Sanborn, a young surveyor from Somerville, Massachusetts, was engaged in 1866 by the Aetna Insurance Company to prepare insurance maps for several cities in Tennessee. [..] Before working for Aetna, Sanborn conducted surveys and compiled an atlas of the city of Boston titled 'Insurance Map of Boston, Volume 1, 1867'. [..] The atlas includes twenty-nine large plates showing sections of Boston at the scale of 50 feet to an inch. Vintage InfoPorn No.1. My conceit, when I started making infographics, was simple.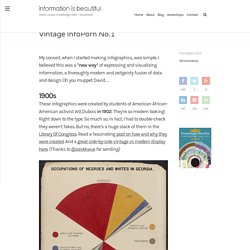 I believed this was a *new way* of expressing and visualizing information, a thoroughly modern and zeitgeisty fusion of data and design. Oh you muppet David… These infographics were created by students of American African-American activist W.E.Dubois in 1902. Bible Design and Binding: Bleeding Through: The Sorry State of Bible Paper.
Back in June, Iyov posted an excellent photo essay titled "Bible paper bleedthrough," using photos from my review of Cambridge's Pitt Minion NKJV to illustrate just how bad the problem of thin, translucent Bible paper really is.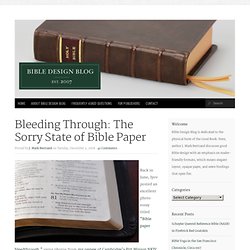 In my review, I described the paper as "relatively opaque," saying the ghosted print image from the reverse of the page was "faint, and not pronounced enough to be distracting. " Iyov then used the photos illustrating the review to argue that my assessment shows just how far we've sunk: "…we have become so accustomed to bleedthrough that four layers of text can quality as 'relatively opaque.' " David Baron's weblog: What does a blur radius mean? [Note that this blog entry contains a good bit of markup, including script and SVG, and will probably not syndicate very well.]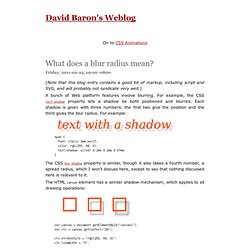 A bunch of Web platform features involve blurring. For example, the CSS text-shadow property lets a shadow be both positioned and blurred. Each shadow is given with three numbers: the first two give the position and the third gives the blur radius. The Future of CSS: Finally, Sane Layout Tools. HTML5 and CSS 3 offer web designers new semantic tags, fancy animations, server-side fonts and much more, but that's not the end of the story.
The next major development in web design will likely revolve around one of the things neither HTML5 nor CSS 3 have yet addressed — page layout. For all the great new tools in both technologies, the task of making page elements arrange themselves the way you'd like remains an imperfect process at best. Floats, absolute positions and the occasional bit of JavaScript will get the job done, but that's a lot of code for something as basic as positioning elements on the page. Surely there's a better way. HTML5 Makes a Great Color Picker. HTML5 is changing more than just websites — it's changing the capabilities of browsers, as well. For example, a very clever use of the HTML5 canvas tag allows developer Heather Arthur's Rainbow color scheme add-on for Firefox to extract a color palette from any webpage.
Because browser add-ons — those in Firefox and Chrome anyway — can be built using HTML, they too can take advantage of HTML5′s new tools. In Arthur's case, that means using the HTML5 <canvas> element to load the entire web page and then use the getImageData function to extract colors. Plugin Install — WordPress. Horizontal Scrolling Websites Design Inspiration chethstudios Design Magazine. Its Sometimes great and refreshing to see someone break the conventional web design style of top-down scrolling and come up with horizontal scrolling website. Not only these look structurally different, it gives you the freedom to do whatever you wish, and come up with new ideas because its a whole different game in web designing . This design trend is mostly seen in design and photography portfolios. Here are some excellent examples to inspire you to create a horizontal scrolling site!
Pairing typefaces in book design. Contributed by book designer, page compositor and layout artist Stephen Tiano. Choosing typefaces is one of the two most important choices you make when designing a book. Aside from a cover photo or illustration, it is the detail that is most out there in front of readers. Fonts* used on a book cover make the initial reading impression and, when properly chosen, prepare readers for how the reading experience will feel when they turn to the first page. 10 Things You Can Do To Become A Better Web Designer. Like a lot of web designers I didn't go to school to learn design or development. My degrees are in completely unrelated fields. As a web designer and developer I'm close to 100% self-taught. That self-teaching isn't random though. Since the beginning I've set a course for self-study that I continue to adapt to this day. 5 Website Features You Can Offload to Reduce Costs.
5000+ Free Photoshop Gradients.
---