Design
Landscapes That Will Leave You Breathless - StumbleUpon
"The world is a book and those who do not travel read only one page." – St. Augustine. Presenting another awesome series of landscapes that will leave you breathless.
National Geographic is currently holding its annual photo contest , with the deadline for submissions coming up on November 30. For the past nine weeks, the society has been gathering and presenting galleries of submissions, encouraging readers to vote for them as well.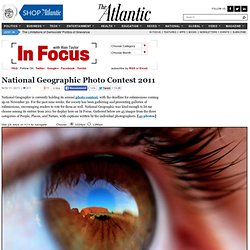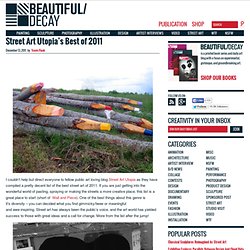 I couldn't help but direct everyone to fellow public art loving blog Street Art Utopia as they have compiled a pretty decent list of the best street art of 2011. If you are just getting into the wonderful world of pasting, spraying or making the streets a more creative place, this list is a great place to start (short of Wall and Piece ). One of the best things about this genre is it's diversity – you can decided what you find gimmicky/twee or meaningful and awe-inspiring.
Figure 1a.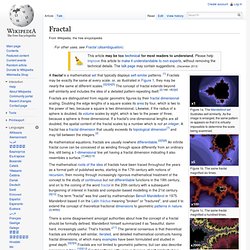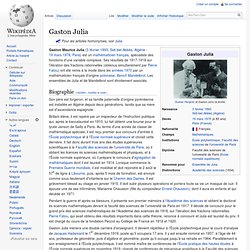 Gaston Julia
Un article de Wikipédia, l'encyclopédie libre. Pour les articles homonymes, voir Julia .
Gaston Maurice Julia ( 3 de febrero de 1893 , Sidi Bel Abes, Argelia - 19 de marzo de 1978 , París , Francia ) fue un matemático francés.
Gaston Julia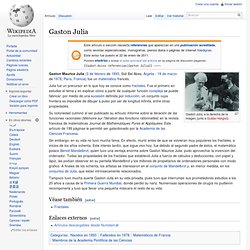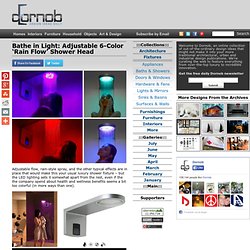 Bathe in Light: Adjustable 6-Color 'Rain Flow' Shower Head
Adjustable flow, rain-style spray, and the other typical effects are in place that would make this your usual luxury shower fixture – but the LED lighting sets it somewhat apart from the rest, even if the the company spend about health and wellness benefits seems a bit too colorful (in more ways than one). The claim from HydroChromotherapy is that sound, light and color are major players that influence states of mind.
Sandwiched between two outer layers of conventional glazing sits a liquid crystal polymer membrane that can be activated by remote control or turned on (opaque) and off (see through) via conventional light switches. Such shifts in opacity mean the same surface can serve as a window, partition, privacy screen or projection surface.
Magic Glass: Flip a Switch to Turn Clear Sheets Translucent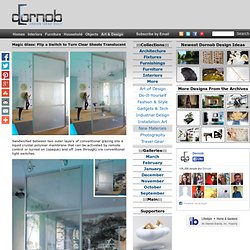 Dynamic Movement-Inspired Artistic Table Designs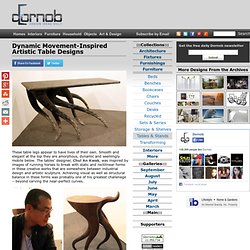 These table legs appear to have lives of their own. Smooth and elegant at the top they are amorphous, dynamic and seemingly mobile below. The tables' designer, Chul An Kwak , was inspired by images of running horses to break with static and rectilinear forms in these creative works that are somewhere between industrial design and artistic sculpture.
Solar Bottle Lamps: Water + Bleach = 10,000 Liters of Light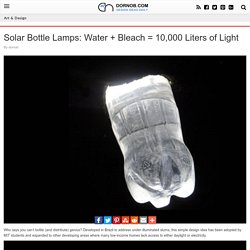 Who says you can't bottle (and distribute) genius?
Despite its incredibly low density, aerogel is one of the most powerful materials on the planet. It can support thousands of times its own weight, block out intense heat, cold and sound – yet it is 1,000 times less dense than glass, nearly as transparent and is composed of %99.8 air.