July '10
75 must-read geek books | TechRepublic Photo Gallery
Posted by Adrian Singer on 03/26/2010 in Web Design | ∞ Ecology is a matter of principles, of content and of being. However, when 'going green', you don't only have to be as such, but also to appear. That's why graphic and web materials that deal with ecology need to be attractive if they want to reach their divulgation targets. 5 Green Websites Built on Flash
Posted by Ariela Ross on 06/10/2010 in Graphics, Inspiration | ∞
The Best of Tux: 75+ Wallpaper Designs Featuring the Linux Mascot
Geek Girl Camp
Digital Arts on Intel Software Network TV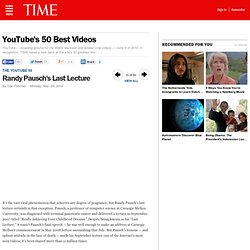 It's the rare viral phenomenon that achieves any degree of poignancy, but Randy Pausch's last lecture certainly is that exception. Pausch, a professor of computer science at Carnegie Mellon University, was diagnosed with terminal pancreatic cancer and delivered a lecture in September 2007 titled "Really Achieving Your Childhood Dreams." Despite being known as his "Last Lecture," it wasn't Pausch's final speech — he was well enough to make an address at Carnegie Mellon's commencement in May 2008 before succumbing that July.
Randy Pausch's Last Lecture - YouTube's 50 Best Videos
accelerometer as mouse : Symbian python
Interactive Movie - Illusions contest: Six ways to see two curve
Unix time
Unix time passed 1,000,000,000 seconds in 2001-09-09T01:46:40Z.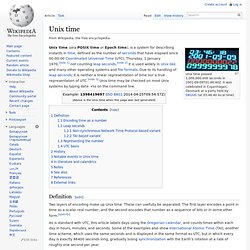 Home - Windows Live (Private Browsing)
by Daniela Fri, 07/09/2010 - 00:01 The majority of products and objects were designed to fulfil a necessity or simply because of its form, like decoration.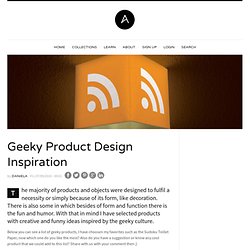 Geeky Product Design Inspiration | Abduzeedo | Graphic Design In
YouTube's most viewed video of all time is an unlikely champion. Seen more than 170 million times since its posting in May 2007, "Charlie Bit My Finger" was never meant to be anything more than a family flick. But the Internet's hive mind saw something it liked and catapulted the clip, which depicts a laughing British baby gnawing on the finger of his crying brother, past "Evolution of Dance" as YouTube's views champ by the fall of 2009. See video of YouTube's train wrecks.
Charlie Bit My Finger - YouTube's 50 Best Videos