Aplicaciones en Línea
Easy Team Collaboration Tom's Planner allows you to store, share and manage your Gantt charts online. It offers you an easy and secure way to share and collaborate on Gantt charts with your clients or your team from any computer (Mac, Windows or Linux) with an Internet connection and modern browser (Chrome, Firefox, Safari, Internet Explorer).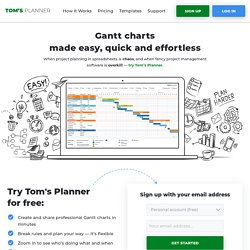 Tom's Planner | Project Planning Software | Faster than Excel easier than MS Project
Remove any unwanted elements Aside from the information we truly want to see on our photographs, there are also many not so crucial for composition if not worse. These are camera date stamps, watermarks placed by various websites, and other objects we don't want to be on a picture. After all, if you gonna hang a photo on a wall, you want it to look eye-catching not due to various visual wreckage on it. So remove it with Inpaint!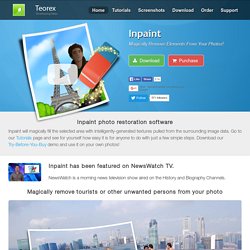 WebInpaint Beta
Online Utility - Free Online Software, Computer Programs, Computer Tools, ...
At this website you can find handfuls of online computer utilities which allow you to perform various tasks without installing any software at your computer apart from the browser. It can be considered as a large utility set for an Internet operating system (like Chrome OS, for example). Utilities provided : Analyze words, sentences, structure or style of any text Learn, teach or research English language Write easily readable texts in English Perform math calculations (from simple to complex) Convert various measurement units Convert images from one format into another Get keyword suggestions for English language websites Perform various backlink (inlink, inbound link) analysis Perform Internet searches of best websites, or of best websites in specific categories And much more!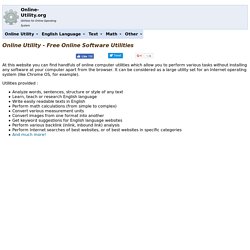 Sync.in
Your Digital Classroom
Discover new ways to empower students at NEXT this June in Denver. Experience the power of a global learning community. Build connections and collaborate with your peers. Schoology lets you manage your classroom, engage your students, find resources, and connect to other teachers anytime, anywhere. Schoology offers a dynamic, scalable learning management system that both teachers and administrators love to adopt.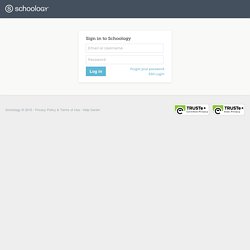 Timetoast Timelines | Create timelines, share them on the web.
StoryJumper: publish your own children's book.
Wallwisher
Spindex
Online Web Notes - UberNote
WeTransfer - the easy way to send big files
LocPDF -
TitanPad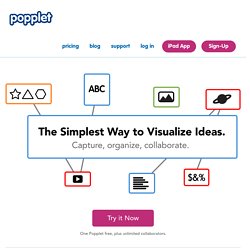 welcome back! Forget your password? Click here. Trouble signing in? Click here. Not a member?
popplet
Edmodo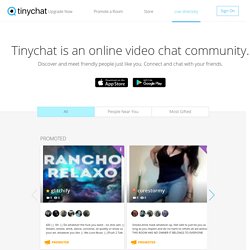 Tinychat - Free online video chat rooms
Get The App iPhone or Android? Live Directory
Engrade - The Classroom Community