Audiencia web
¡Gracias!
Sign In - Shareaholic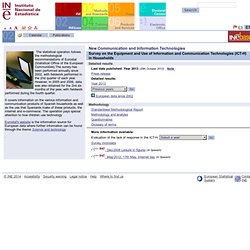 The statistical operation follows the methodological recommendations of Eurostat (Statistical Office of the European Communities).The survey has been performed annually since 2002, with fieldwork performed in the 2nd quarter of each year.
Instituto Nacional de Estadística. (National Statistics Institute)
KISSmetrics Customer Analytics - Event Tracking, A/B Testing and Conversion Funnel Software
El Valor de la Red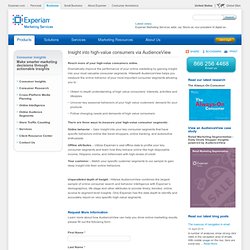 Dramatically improve the performance of your online marketing by gaining insight into your most valuable consumer segments.
Hitwise AudienceView | The world's largest sample of online consumer behavior and intelligenc
SimilarSites.com - Easily Find Similar Websites
Alexa the Web Information Company
Home | Compete