Software
Free programs to open any file extension! Creating laser cut 3D forms super easily & Ponoko - Blog. And with stunning results!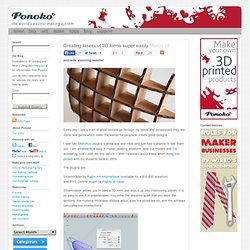 Every day I see a a lot of good content go through my feeds and occasionally they are some real gems which lower the barrier for people to create great designs. I saw two SketchUp plugins a while ago and have only just had a chance to test them out. 20 brilliant web apps youve never heard of. Gmail, Twitter, Facebook, Flickr - a few giants so dominate the web app world that it's hard for anyone else to make an impression.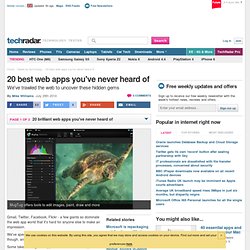 We've spent some time looking beyond the leading sites, though, and discovered a host of interesting tech startups. Some take existing web app ideas and add a new spin of their own. Others are more innovative, using fresh concepts to deliver powerful new ways of using the web. The Freelancer's Toolset: 100 Web Apps for Everything You Will Possibl... Posted by nitzan on Thursday, May 10th, 2007 Running a business for yourself means you have to be inventive and always on the lookout for a new and better way to get things done.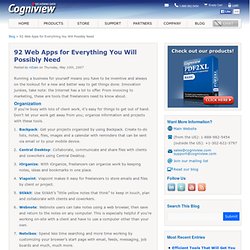 Innovation junkies, take note: the Internet has a lot to offer. Top 10 Google Products You Forgot All About. F.lux: software to make your life better - StumbleUpon.
---