Software
Creating laser cut 3D forms super easily & Ponoko - Blog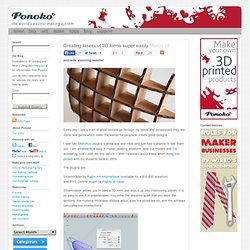 and with stunning results! Every day I see a a lot of good content go through my feeds and occasionally they are some real gems which lower the barrier for people to create great designs. I saw two SketchUp plugins a while ago and have only just had a chance to test them out.
Gmail, Twitter, Facebook, Flickr - a few giants so dominate the web app world that it's hard for anyone else to make an impression. We've spent some time looking beyond the leading sites, though, and discovered a host of interesting tech startups. Some take existing web app ideas and add a new spin of their own. Others are more innovative, using fresh concepts to deliver powerful new ways of using the web.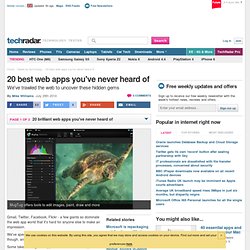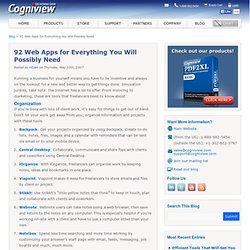 Running a business for yourself means you have to be inventive and always on the lookout for a new and better way to get things done. Innovation junkies, take note: the Internet has a lot to offer. From invoicing to marketing, these are tools that freelancers need to know about. Organization If you're busy with lots of client work, it's easy for things to get out of hand.
Google Sketchup is great, and really fun to use; but yes, it has a couple of bad drawbacks. Main one is you can't export 3d models in any format other than Google's. So you can upload things to Google Earth and Google 3D Warehouse, but you can't do any serious 3D rendering without the full version. The other (minor) drawback is that it's really only a modeler; you've got very little control over lighting and such. I still use it a lot, though, mostly for quick and dirty reference for art projects. 10/24/07 11:02am