Graphic Design
10 Awesome Infographics for Graphic Designers. As a graphic designer, you've probably designed at least a few infographics for your clients – or even for fun.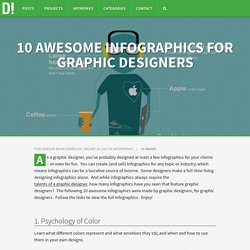 You can create (and sell) infographics for any topic or industry, which means infographics can be a lucrative source of income. Some designers make a full-time living designing infographics alone. Lessons - Getting Started. Lessons in Calligraphy and Penmanship Getting Started with the Oblique Pointed Pen Welcome to the IAMPETH Lessons pages.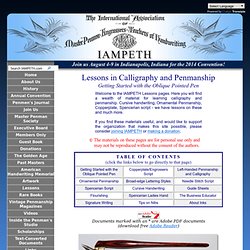 Here you will find a wealth of material for learning calligraphy and penmanship. Cursive handwriting, Ornamental Penmanship, Copperplate, Spencerian script - we have lessons on these and much more. If you find these materials useful, and would like to support the organization that makes this site possible, please consider joining IAMPETH or making a donation. Graphs Infographics. Minimalist Posters Of Disney Films. Top Ten CD Cover Design Tips : Cover Art setup and Design. Here are my Top Ten CD Cover Design Tips in order of design process.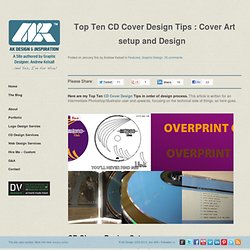 This article is written for an intermediate Photoshop/Illustrator user and upwards, focusing on the technical side of things, so here goes… CD Sleeve Design Setup 1. 12 Ways to Become a Better Designer in 2012 - Designer Blog Designer Blog. Judging by the developments at 99designs, this year is going to be an important one.
We're growing and improving at an ever increasing pace and we want our designers to grow with us too. We have 12 months ahead — let's use each month to become a better designer by learning a new skill and trying a new tip! 1. Learn to use the grid Building a well-balanced design layout, whether for web or print, is one of the most difficult and excruciating design tasks.
100 Amazing Business Cards | NewEvolution. Details October 25, 2011 by Tom McCracken.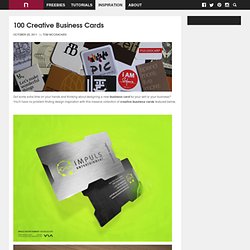 Typography. Fonts. 45 Simple Yet Engaging Book Cover designs. In this article we decided to do the unthinkable, "judge a book by it's cover."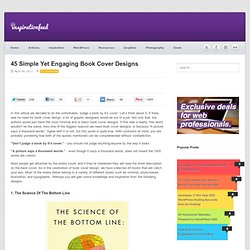 Let's think about it, if there was no need for book cover design, a lot of graphic designers would be out of a job. Not only that, but authors would just have the most minimal and or basic book cover designs. If this was a reality, this world wouldn't be the same.
---