Teacher Resources
Resources | Teaching Copyright. Teaching Copyright Handouts and Support Documents Books By Lawrence Lessig, Stanford Law Professor and founder of Creative Commons The Future of IdeasFree CultureCode and Other Cyber LawsCode Version 2.0Remix: Making Art and Commerce Thrive in the Hybrid Economy (October 2008 release) By Cory Doctorow, Science Fiction Author.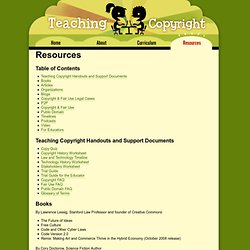 A to Z Teacher Stuff For Teachers FREE online lesson plans, less.
Worksheet Creators
Search Engines. Quiz Creation Sites. Animation Tools. Video Production. Scholatics Sites. Polls. Flashcard Makers. Google Tools. Fun Gadgets. A to Z Teacher Stuff For Teachers FREE online lesson plans, less. Thinking Guides. Resources | Teaching Copyright.
Handy Tools. TeachingWithContests.com. Crossword Maker. Image & Music Libraries. IWB. Online Interactive ELearning Teaching Resources. To do list, simple, easy, fast, sharable: Ta-da List. Hello, We launched Ta-da List back in January of 2005 so everyone could have a fast and free to-do list app in their web browser.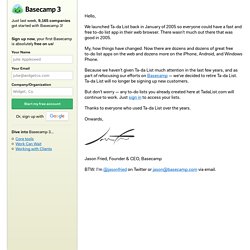 There wasn't much out there that was good in 2005. My, how things have changed. Now there are dozens and dozens of great free to-do list apps on the web and dozens more on the iPhone, Android, and Windows Phone. WebHome. Donate There are a lots of ways to get involved with Curriki from contributing resources to sponsoring content.
Curriki's non-profit Tax ID # is 203478467. You can also help us with tax deductible donations: Volunteer If you are looking for meaningful volunteer opportunities, we would love to hear from you. Play fun games at Kids Stuff Canada - KIDOONS. Adrian Bruce's Educational Teaching Resources-Reading Games-Math. Content Matrix. E-learning and Web 2.0 tools for schools.
---
corcastro Jan 3 2010

Yeah! How do we manage to have time & creativity to face so much knowledge?

mikemarinos Dec 30 2009

Great pearls. Thanks for sharing. This really is an exciting time for learning and leanring how to learn

popejon Dec 25 2009

Thanks for the link, shall look into it! Hope you find some of this stuff useful. Cheers

parelboom Dec 23 2009

Thank you for sharing so many teacher resources. www.globalsensemaking.net might be interesting for your <<thinking guides>>. A great opportunity for classes to deal with complex questions.
---