Blogs
Thumann Resources
This week I'm at the Australian Special Education Conference here in Perth. Keepad Interactive is a gold sponsor at the event and we have been using TurningPoint ARS every day. As a way of getting people to come and have a chat to me at my stand, I set up a "garage" interactive floor projection.
The Interactive Classroom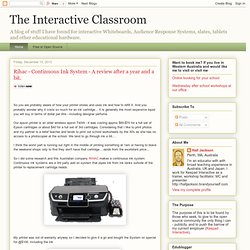 Why You Should Make Your Lessons Fun Posted on October 24, 2009 by mrrobbo This video is simply excellent and certainly supports the notion that we will choose to do that which we find fun over that which is dull and boring anyday. Thankfully, this has always remained at the forefront of my mind when planning my lessons. So what do you think? Isn't it so true?
2009 October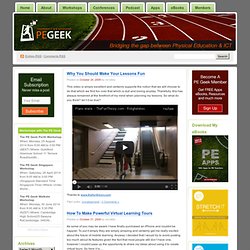 Why You Should Make Your Lessons Fun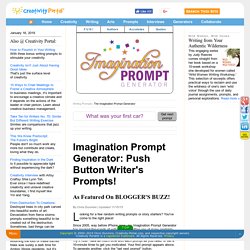 Writing Prompts : The Imagination Prompt Generator As featured on Blogger's Buzz! Take as much time with each prompt as you need, or set a 10-minute writing timer.
Oct 19 2009 My Interesting Ways to Use series has been really successful. I measure their success in how useful they are to teachers and other educators in helping with professional development.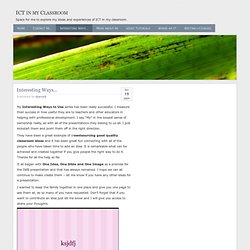 Interesting Ways… | ICT in my Classroom
Curriculum planning in this vein doesn't cater for the tangent or the divergent thinker- well it might entertain it briefly but will eventually settle back on the steady path to where we were always going. Curricular of this ilk are not setup for serendipity. If I knew exactly the music that was going to be played on the radio all of the time, well in advance and had no control over it, I would miss out on those beautiful moments when you hear a wonderful track that hasn't been played for ages and there you are in that completely unexpected moment savouring every note. Much of this is to do with teacher control and the lack of willingness to let go of the reins and venture from the path a little. But it is also to do with a lack of ambition about what we plan, many models of curriculum, as well as units of work, are legacy systems: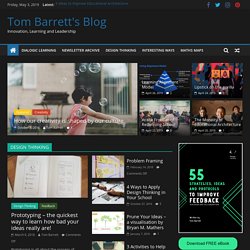 1. XP Math is a good place to find math games, math videos, math worksheets, and math e-books. The games section of XP Math offers games for basic arithmetic, algebra, geometry, and probability. Create an account on XP Math and you can keep track of your scores. 2.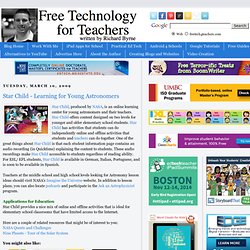 Star Child , produced by NASA , is an online learning center for young astronomers and their teachers. Star Child offers content designed on two levels for younger and older elementary school students. Star Child has activities that students can do independently online and offline activities that students and teachers can do together. One of the great things about Star Child is that each student information page contains an audio recording (in Quicktime) explaining the content to students. These audio recordings make Star Child accessible to students regardless of reading ability. For ESL/ EFL students, Star Child is available in German, Italian, Portuguese, and is soon to be available in Spanish.
Star Child - Learning for Young As
Make a Screen Saver for your IWB | Integrating Technology in the
cation Network Australia - edna.edu.au
This page has been set up to help you make connections with classes who are interesting in having Skype conversations with other classes. It's be sorted by time zone, Grade level and subjects. This list was started Dec 18, 2008 and date last updated is shown at the top of the spreadsheet (educators details were added/old information removed –including those where it wasn't clear whether the educator was still active)! We've tried our best to keep this information helpful and current however due to the nature of this type of list, and when it was started, people's situation may have changed and they may no longer be interested in connecting — so it is best to try contacting several people. If you would like your class added to this list please add your details to this post .
Skype Other Classrooms!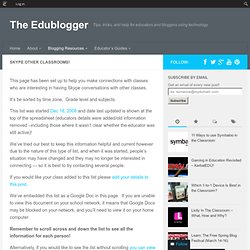 Have you checked out the Check Out Class Blogs and Skype Other Classrooms! pages on this blog? We now have over 150 different types of class blogs on the Check Out Class Blogs page and contact details for over 35 educators interested in connecting with other classrooms on the Skype Other Classrooms! page! Here's a few cool ideas on blogs I saw while updating the class blogs page: Over on Mrs Lynch's Look What's Happening in Room 102!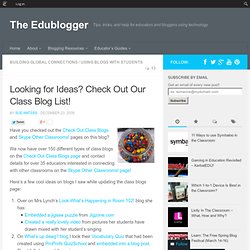 Looking for Ideas? Check Out Our Class Blog List! | The Edublogg
Mozilla Firefox
The Manaiakalani Project The Vision To create lifelong literate learners who are confident and connected anytime, anywhere, any place; ready for employment in tomorrow's market and contributing positively to their community. Description In practice, this vision intends that every student from Years 5 to 13 within the Tāmaki catchment will have a wireless-enabled net device and the ability to access school-based internet services from their home and school. This approach will support families to achieve their aspirations for their children by enabling engagement with their children's learning whilst encouraging knowledge and experience-sharing locally, nationally and internationally.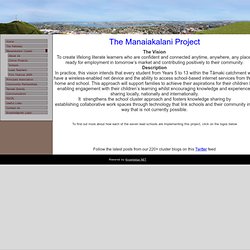 Tamaki Achievement Pathway
Classroom 2.0 LIVE!
Math W.A.G. | Mrs. Caudill's Classroom Connection
Welcome to my blog! I teach 7th grade Language Arts at McDowell Exchange School in the Logan Elm School district . I previously taught 5th grade at Laurelville Elementary (in the same district)-math for the last three years and language arts prior to that. My hope is that this blog serves as a sort of newsletter for our class, keeping parents and students informed of class news and assignments for our Language Arts Class.
Grandview Elementary School Blog