Social Action
Why "everybody is a designer": The UX Design Skills Ladder « User Experience Design Training & Consulting–UX Design Edge
I started to write an article on how non-designers can get started in interaction design, but quickly realized that Tip 2, "Know where you are on the UX design skills ladder," is worthy of its own post. The UX Design Skills Ladder has several constituents: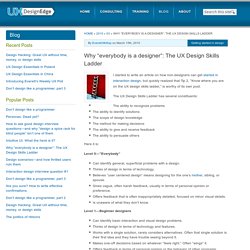 Victor Papanek
Victor Papanek (22 November 1923, Vienna – 10 January 1998, Lawrence, Kansas) was a designer and educator who became a strong advocate of the socially and ecologically responsible design of products, tools, and community infrastructures.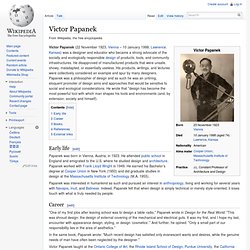 The Victor J.
The Victor J. Papanek Foundation | About | Papanek Foundation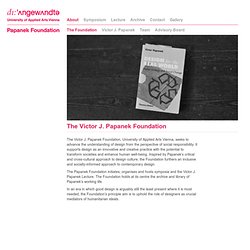 Elinor "Lin" Ostrom (born Elinor Claire Awan;[2] August 7, 1933 – June 12, 2012) was an American political economist[3][4][5] whose work was associated with the New Institutional Economics and the resurgence of political economy.[6] In 2009, she shared the Nobel Memorial Prize in Economic Sciences with Oliver E. Williamson for "her analysis of economic governance, especially the commons".[7] To date, she remains the only woman so honored.
Elinor Ostrom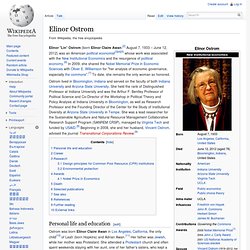 Jonah Sachs at Compostmodern '11 on Vimeo
Designing for Resilience | Hot Studio
The Secret Life of Things Sustainability Animation
Human Rights Makerlab DMY Festival Berlin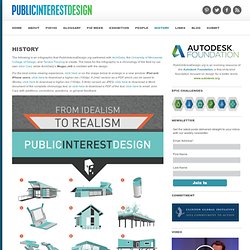 INFOGRAPHIC | Public Interest Design
The following is an infographic that PublicInterestDesign.org partnered with ArchDaily, the University of Minnesota College of Design, and Tandus Flooring to create.
Dark Pattern - Dark Patterns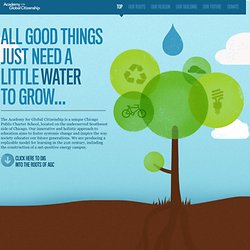 The Academy for Global Citizenship is a unique Chicago Public Charter School, located on the underserved Southwest side of Chicago.
Academy for Global Citizenship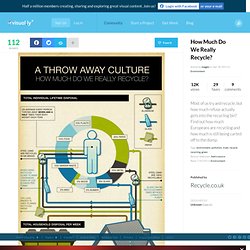 Thank you for subscribing. We sent an email, please click the link to complete
How Much Do We Really Recycle?