Literacy
My students' fascination with rocks is evident from the first day of school, when they start presenting me with the pebbles they collect out on the playground. These are no ordinary pebbles--they are treasures! Soon, their cubbies are full of these "treasures" and I find little rocks stowed away all over the room. You can download all of the free printables for my Kindergarten Rocks and Soil Unit here:
Kindergarten Kindergarten
Laura Candler of Teaching Resources is holding a Fantastic Foldables linky party that already has many ideas for using foldables linked up. If you are looking for new and improved ways to engage your students in any subject area, you'll definitely want to check it out! But wait! Don't go yet! First of all keep reading to see one of my favorite foldables.
How To....Make Foldables!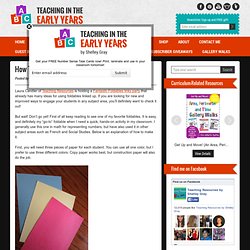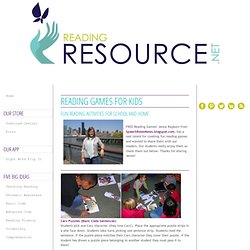 FREE Reading Games! Jenna Rayburn from SpeechRoomNews.blogspot.com, has a real talent for creating fun reading games and wanted to share them with our readers. Our students really enjoy them so check them out below. Thanks for sharing Jenna! Cars Puzzles (Basic Code Sentences) Students pick one Cars character (they love Cars!). Place the appropriate puzzle strips in a pile face down.
Reading Games
Common Core Reading Anchor Standard No.1, for Literature AND Informational Text, for Kindergarten AND 12th Grade AND every grade in between states the following: "Read closely to determine what the text says explicitly and to make logical inferences from it; cite specific textual evidence when writing or speaking to support conclusions drawn from the text." For the past year, or for some, the past two years, it seems that everyone has dissected the language of the Common Core Standards to figure out exactly what they mean, and what it is exactly kids (and teachers) are supposed to do to show they know competency in each of the standards. There are lots of buzz words and buzz phrases popping up everywhere claiming to be "common core aligned" or "a close reading passage" -- which by the way, in my opinion, there is no such thing as a "close reading passage", I mean really, do you think the passage gets together and says, "hey, let's be close!"...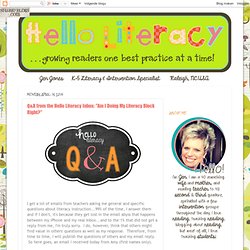 Hello Literacy