Literacy
Kindergarten Kindergarten. How To....Make Foldables! Laura Candler of Teaching Resources is holding a Fantastic Foldables linky party that already has many ideas for using foldables linked up.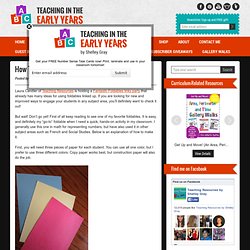 If you are looking for new and improved ways to engage your students in any subject area, you'll definitely want to check it out! But wait! Don't go yet! First of all keep reading to see one of my favorite foldables. Reading Games. FREE Reading Games!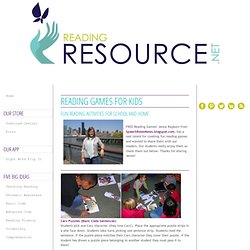 Jenna Rayburn from SpeechRoomNews.blogspot.com, has a real talent for creating fun reading games and wanted to share them with our readers. Our students really enjoy them so check them out below. Thanks for sharing Jenna! Cars Puzzles (Basic Code Sentences) Students pick one Cars character (they love Cars!). Place the appropriate puzzle strips in a pile face down. Hello Literacy.
---