STYLES AND ARTISTS
Boxing News and Features at the Official Web site of The Ring Magazine
News : michal lisowski
Elliot Brown Art |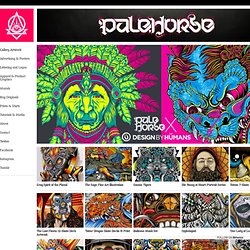 Pale Horse Design
"Tiger & Dragon" is a 30x24in. archival print and poured resin glaze on wood created for the "Beast of the East" exhibit at Sake Bomb in Downtown St. Petersburg, FL. When I was in Zhangzhou China last year I heard a story about people in rural villages betting on fights between cats and snakes. (Similar to illegal cockfights) These disturbing reenactments were supposed to represent the epic battles between the mythological Chinese dragon and fearless, ancient tigers.
kelly reemtsen fine art painting
THE ANDY JENKINS WEB MECHANISM
berk ozturk (berkozturk) Home Page on CG GAllery
web flash comic
~ Mr bingo ~ +44(0)7966 280431
SCROLL DOWN
Grzegorz Domaradzki on the Behance Network
Dan Mumford
Computer Arts : mu-illustration
Sketchbook '10 on the Behance Network
Monica Cook Animation
Javier Palacios' Photostream
People I Know - a set on Flickr
Main : Diana Koehne
Mutations : pearpicker illustration
David Finch Comic Art Search Results
ifrancis
silocult on deviantART
Fuck It 1.1 Hard Cover out now
Illustrations on the Behance Network
Reconstruct by Rogier de Boevé | Geekiz Magazine
phlegm- pictures on walls
Mutt Ink ::: A Collection of Varied Visuals
Beautiful Photoshop Illustrations By Artists Around The World -
Advertisement Photoshop is a magical tool for digital artists and photographers, and it rules the digital imaging world. It is not just a tool, though; Photoshop is a blank canvas that invites you to perform magic with your creativity. It gives you room to creatively manipulate photos and explore the artist in yourself.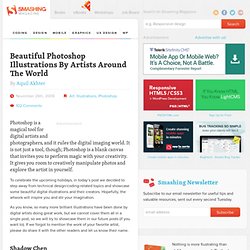 golucho