Clinton Meeting
Cease-fire reached in Gaza conflict
Clinton urges human rights on Iran New Year
U.S. Secretary of State Hillary Clinton called Monday for respect for human rights and freedom of expression as she wished Iranians well on Nowruz, the Persian New Year. "The people of the United States join you in welcoming the opportunities of this New Year and the possibilities for strengthening ties of family and friends," Clinton said in a Nowruz statement.
ClintonTweet
Contact: press@clintonglobalinitiative.org
Clinton Global Initiative Press Center - Press Releases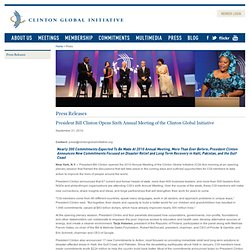 Works Progress Administration
Typical sign on a WPA project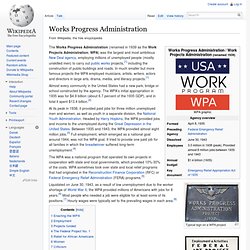 collegetrack.org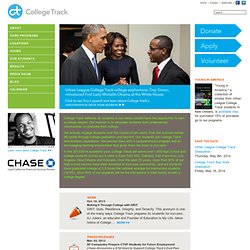 College Track believes all students in our nation should have the opportunity to earn a college degree. Our mission is to empower students from underserved communities to graduate from college. We actively engage students over the course of ten years, from the summer before 9th grade through college graduation and beyond.
Laurene Powell Jobs (born November 6, 1963) is an American business executive and the founder of Emerson Collective, which advocates for policies concerning education and immigration reform, social justice, and environmental conservation.[4] She is also co-founder and President of the Board of College Track, which prepares disadvantaged high school students for college.[4] Powell Jobs resides in Palo Alto, California with her three children.[5] She is the widow of Steve Jobs, co-founder and former CEO of Apple Inc.
Laurene Powell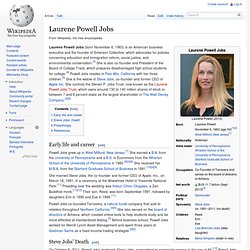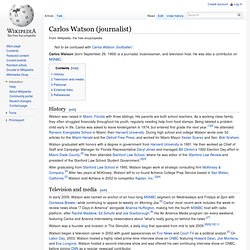 Carlos Watson (born September 29, 1969) is a journalist, businessman, and television host. He was also a contributor on MSNBC.
Carlos Watson (journalist)
Mark Zuckerberg Giving $100 Million to Newark Schools
Home
College Track believes all students in our nation should have the opportunity to earn a college degree.
Home | Thomas L. Friedman
Thomas L. Friedman won the 2002 Pulitzer Prize for commentary, his third Pulitzer for The New York Times . He became the paper's foreign-affairs Op-Ed columnist in 1995.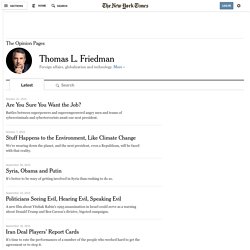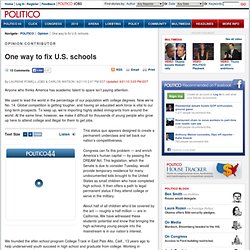 Opinion: One way to fix U.S. schools - Laurene Powell Jobs and Carlos Watson
Anyone who thinks America has academic talent to spare isn't paying attention. We used to lead the world in the percentage of our population with college degrees.
Clinton Global Initiative