MAGAZINE
A few years ago, I wrote a post highlighting some of my favourite photography sites , and it quickly became one of my most-commented posts. It turns out that despite the fact that I included lots of sites, it was never enough. Now, I'm not much of the bookmarking type, and so as time went on, I never really kept a record of my favourite sites. Until recently, that is.
Photography has potential to be both the most equalizing and polarizing art form imaginable. All you really need to get started is a camera — any will do — and an ability to understand what looks good. On the other hand, there are people who swear that you need 50 lenses, a full flash setup and at least a half-dozen SLR bodies before you could even begin to take it seriously as a hobby. Yet somehow, for all the infinite variety that photography should offer us, we see the same things over and over. The same photos, the same tricks, the same clichéd, hackneyed shots.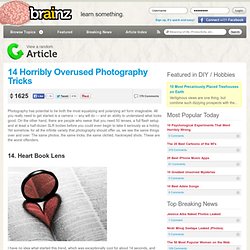 bon plan photo
Black & White Spider Awards™ | International Award Honoring Black & White Photography
ACTUALITY INC. | News
Recherche - 5500 - QuestionsPhoto
Photoliens.com annuaire des meilleurs sites photo sur l.. > L'annuaire de tous les sites photos
Magazine | Focale Alternative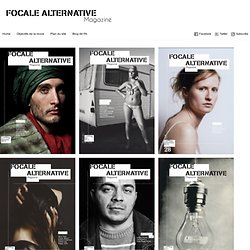 Magazine Focale Alternative #29 : Un pas de plus vers la démarche Ligne éditoriale de décembre 2012 Après la réalisation d' un rêve papier le mois dernier, je suis revenu à une édition plus conventionnelle en version numérique. J'ai profité du travail réalisé pour utiliser la maquette de… Magazine Focale Alternative / Version papier : numéro 1 Vous pouvez dès à présent commander le numéro papier de Focale Alternative Magazine. Pour ce premier opus En invités : Le collectif Caravane Au sommaire : Destination Carcérale de Sébastien Van Malleghem et Laure Geerts Luna adentro de Marie … Magazine Focale Alternative #28 : Pellicules et tirages photographiques Ligne éditoriale de Juillet et août 2012 Ces mois de juillet et août ont été très riches en émotion, à la réalisation d'un projet en cours et de très nombreuses choses se sont mises en place dans l'ombre… Magazine Focale Alternative #27 Ligne éditoriale de juin 2012 Une nouvelle pierre est de nouveau posée avec ce numéro.