Picture
::: Toko. Concept. Design. ::: +61 (0)4 136 133 81 ::: Website Design: 30+ Beautifully Designed T-Shirt Sites. Everybody knows how trendy t-shirts are.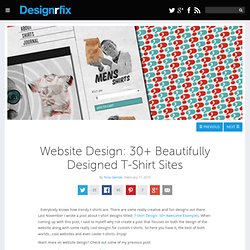 There are some really creative and fun designs out there. Last November I wrote a post about t-shirt designs titled: T-shirt Design: 50+ Awesome Examples. When coming up with this post, I said to myself why not create a post that focuses on both the design of the website along with some really cool designs for custom t-shirts. So here you have it, the best of both worlds…cool websites and even cooler t-shirts.
Enjoy! Graniph T-Shirts. The Graniph T-Shirt site always used to be in Japanese only but thanks to Cookie i now know the new English version is up.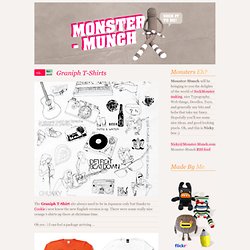 There were some really nice orange t-shirts up there at christmas time. Oh yes : ) I can feel a package arriving … Similar-ish Posts: Archigram & Graniph Collaboration I was just rummaging about on the Graniph site...Yes No Yes No Yes No Nice looking, if indecisive, Yes No Yes No tee...Vital For A Happy Christmas Last Christmas i drew this for my lovely fella...
Stock Photography: Search Royalty Free Images & Photos. Search.
---