Design
GOOD went on the hunt for forty exceptional middle-market businesses that aim to change our economy. This project, presented by IBM, seeks to answer the question: What does a GOOD company look like? <object classid="clsid:D27CDB6E-AE6D-11cf-96B8-444553540000" id="ooyalaPlayer_606o2_gz60mfsh" width="640" height="360" codebase="http://fpdownload.macromedia.com/get/flashplayer/current/swflash.cab" wmode="transparent"><param name="wmode" value="transparent" /><param name="movie" value="http://player.ooyala.com/player.swf?
The Good Co. Project
Future of Wireframing - HotGloo
Today we launch our new work for the Queensland Art Gallery. The challenge was to reposition its two sites, the Queensland Art Gallery (QAG) and Gallery of Modern Art (GOMA) into a single QAGOMA brand for the first time. The Queensland Art Gallery has been located at South Bank for 30 years and its second site, the Gallery of Modern Art, opened in December 2006.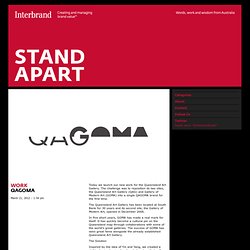 QAGOMA – Standapart
In today's tech-oriented world of short attention spans it is more important than ever to make a compelling first impression.
42 Awesome Business Card Designs (With Links to 100s More)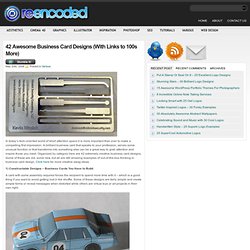 Many Australian manufacturers have acknowledged that innovation is key to their survival in an era characterised by increased global competition and a strong Australian dollar.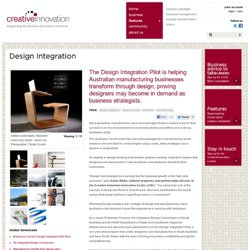 Design Integration - Creative Innovation
Every year, we put together an overview of the current iteration of the design process we're teaching, along with some of our most-used tools. The guide was originally intended for recent graduates of our Bootcamp: Adventures in Design Thinking class. But we've heard from folks who've never been to the d.school that have used it to create their own introductory experience to design thinking.
How to Make a Sourdough Starter Part 2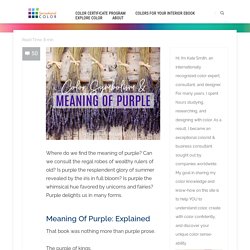 All About the Color PURPLE - Sensational Color
Introducing purple
The return brief is a mechanism by which you are communicating back to a client what you understand the job to be, and how you will go about doing it.
SevenTipsText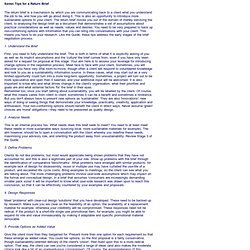 Posted by Robert Blinn | 23 Feb 2011 | Comments (7) Core77 had the opportunity to be invited into Dror Benshetrit's Studios to take a glimpse at QuaDror , his new structural joint.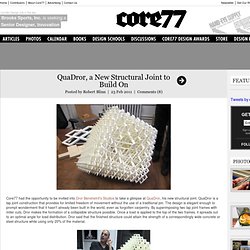 Enertia Building Systems Home Page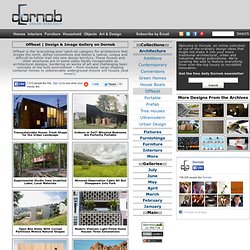 Offbeat is the 'everything else' catch-all category for architecture that breaks the norm, defies conventions and blazes a radical, unique and difficult-to-follow trail into new design territory. These houses and other structures are in some cases hardly recognizable as architectural designs, bordering on works of art and challenging basic concepts of the built environment – from modular cargo shipping container homes to unbelievable underground missile silo houses (and more!).
Offbeat | Design Idea & Image Galleries on Dornob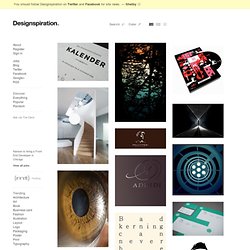 You should follow Designspiration on Twitter and Facebook for site news. — Shelby Designspiration Search Color medium small large
Designspiration
20 (More) Incredibly Unconventional Hotel Rooms: Artistic Interior Designs from Around the World
20 (More) Incredibly Unconventional Hotel Rooms: Artistic Interior Designs from Around the World
All images courtesy of Cyberpac unless otherwise noted. Vanishing without a trace might not be appreciated in friends and lovers but is an excellent relationship to have with one's used packaging material.
The Plastic Bag That Dissolves In Water | Environmental Graffiti
Well City – Underground Architecture
Special Mention - 2007 Housing Competition Project by: Anna Rita Emili, Barbara Pellegrino, Massimo Ilardi
November 29th, 2010 by admin # Treehouse Designs Ideas Here the double-storey tree house was built by us especially for Uslar in a forest clearing in Germany, tree house are made after the outdoor work, the tree house above the water of the pond will be.All exterior and interior wall surfaces and cabinets are rough cut cypress and the flooring is bleached oak. let's see the Double-Storey Tree House above the Water Design ideas picture here:
Trends Double-Storey Tree House above the Water Design Ideas » Home Interior Ideas, Home Decorating, Home Furniture, Home Architecture, Room Design Ideas
Journal of Consumer Research, Vol. 13, No. 1 (Jun., 1986), pp. 71-84
UTas ePrints - The beautiful, durable and mundane: exploring notions of value in craft and design practice, in the context of sustainability
Skinner, RJ (2006) The beautiful, durable and mundane: exploring notions of value in craft and design practice, in the context of sustainability. Research Master thesis, University of Tasmania. The project addresses issues of value and meaning in objects while at the same time considering more sustainable approaches to designing, making and consuming, through the reuse of already existing materials.
UNSW Handbook Course - Nexus, Collaboration, Creation - SDES6790
Participate_hide | DESIS Network
UNSW Handbook General Education Program
Applications | Centre for Sustainability Leadership
- Live Futures 2020
Selena Griffith » UNSW COFA - College of Fine Arts
Fellowship Program | Centre for Sustainability Leadership
Sustainability Leadership Program - Leadership Training & Courses | Leadership Rewired | About the Program
It's an Arrow! Famous Logos with Hidden Images - DivineCaroline
How to cut a picture of all the details of the background color | | Tangy and Bright DesignsTangy and Bright Designs
My Dream House Photo Gallery
Coasters From Plastic Bags :
Plastic Bag Bowls
I Want To Do It Now! - pete.com
Color & Appetite Matters