#OpSyria : quand Bachar el-Assad coupait Internet et le reste…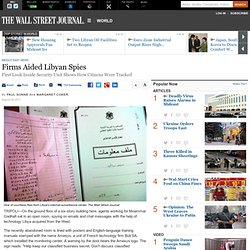 Foreign Firms Helped Gadhafi Spy on Libyans
By PAUL SONNE And MARGARET COKER The Wall Street Journal One of countless files from Libya's internet surveillance center.
Syrian security forces besieged a new town in the country's northwest on Saturday, using helicopters to bring in troops and special forces as President Bashar al-Assad's regime escalates a campaign to crush dissent in restive towns.
Syrian Forces Besiege Town
Telecomix Syria (TelecomixSyria) sur Twitter
Telecomix : Syria - - News From The Ground -
Connexion non certifiée
.هذا انهيار مدروس و مؤقت للإنترنيت.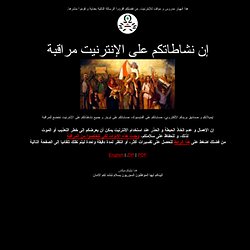 تحذير أمان عالي المستوى
#OpSyria: Quand internet ne laisse pas tomber les citoyens Syriens
Nous avons beaucoup écrit à propos du contrôle et de la censure d'Internet en Syrie.