Blogs
As you probably already know, photography is the new graphic print. In the last few years everyone has been adorning their walls with graphic art prints and quotes, but that trend has faded and given room to a more interesting art form; photography. However, finding original photos that speak to you, and aren't already on the walls of all other homes, is quite a challenge. That is why I am happy to be able to present The Print Atelier, an online gallery of contemporary photography, offering hundreds of images in different styles, from nature panoramas to abstract art. I picked out some favorites, and there is also a drool worthy video featuring a male model and a stunning room that you don't want to miss...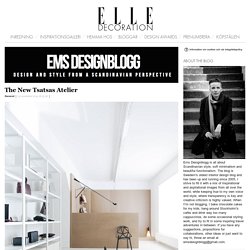 I'm back in San Francisco, if only for a mere month - and then I'm heading back to Massachusetts again. Cleaning out my grandmother's house turned out to be more overwhelming then I could have imagined. Basically, no matter how many times I think I've uncovered all that there is to be uncovered, I manage to find more stuff I can't let anyone else have. On the next trip I'm going to have to find myself a storage unit for all the furniture and boxes... maybe two? Shoot, could even be three... I have some photos to share of some of this trip's favorite finds...
the snail and the cyclops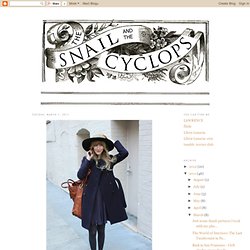 Cleaned up that title just a little bit. Title borrowed from my good buddy Collette (didn't take that long to use it now did it?) Damn hernia. Who would have thought something much simpler than a freaking brain tumour could cause so much turmoil and pissed offness (made that up too). To summarize all that has happened: Pablo gets a damn hernia, goes to the hospital where he sits for 14 hours only to be sent home because his case isn't urgent.
the boo and the boy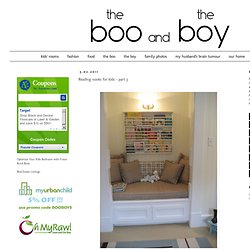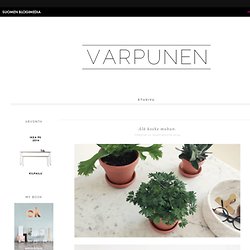 No niin, nyt on fillari valmis. Vanha Helkaman Nappula löytyi siis Tori.fistä ja pappa hiekkapuhalsi sen aivan puts plank. Haimme Bauhausista maalia ja suhautimme sen vaalean keltaiseksi. Pyörä sai myös uudet lokarit, ketjusuojan, päällyskumit, satulan ja pirikellon eli vanhasta miltei vain runko, vanteet ja ketjut. Rahaa kului varmaan saman verran kuin uuteen pyörään, mutta ainakin kierrätyshengessä ollaan. Ja jälleen voi vain todeta että vanha on parempi kuin kymmenen uutta.
cirkus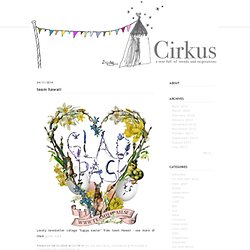 IKEAs PS collection is alway something to wait for and soon there will be several news from IKEA PS 2014 near you. (In Denmark the 25 april.) Above you see some of my favorites - a balance bench I have to have for the garden for all the balancing kids.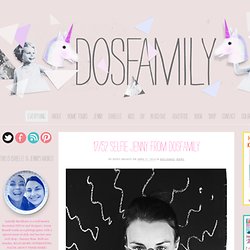 Tuesday we had an event that I called Isabelle Meets at the photographic museum in Stockholm – Fotografiska. My plan is to do these events on a regular basis – meeting interesting people and mix them up with cool companies. Since I have been doing many fantastic collaborations this year I thought about getting them on board and since me and Jenny just published the book – it was a good starting point. So we invited a cool bunch of bloggers/instagramers/stylists and had a ball! Check out #isabellemeets for all kind of photo's from the day. The day started with coffee and some cinnamon buns then we all got into the very stylish conference room called Annie (named after Annie Lebovitz).
Neues altes Schränkchen im Kinderzimmer
Coucou! Un peu de Seville, ma ville préférée il y a quelques jours ♥ J'ai plein de bonnes adresses pour vous, je vous donne tout ça précisément comme un fort bon petit guide d'ici quelques jours ... A tout vite!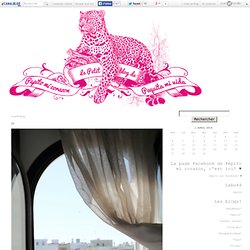 ze zijn nu officieel verkrijgbaar via ontwerplab MUSwerk! serveerplankjes van beukenhout ...voor je koffie met koek, als kaasplank, broodplank, of voor de sier. voor deze serveerplanken gebruikte ik afdrukken van eerder handgesneden stempels. deze zijn nu mooi met de hand ingebrand. het materiaal is een natuurproduct elke boom/plank is verschillend in structuur, patroon en kleur, dat drukt stempel op hoe de gravure er uiteindelijk uit komt te zien. en dat maakt elke plank uniek en benadrukt nog eens extra het handwerk. vooralsnog kun je kiezen tussen twee plankjes: plank feest of plank voiture afmetingen: 27X15X0,9cm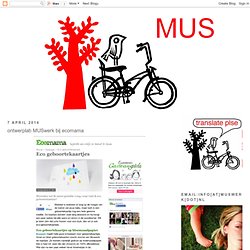 MUS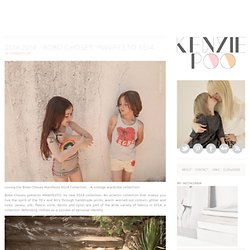 Blog | kenziepoo.com
Loving the Bobo Choses Manifesto SS14 Collection… A vintage wardrobe collection! Bobo Choses presents MANIFESTO, its new SS14 collection. An eclectic collection that makes you live the spirit of the 70's and 80's through handmade prints, warm worned-out colours, glitter and lurex. Jersey, silk, fleece, voile, denim and nylon are part of the wide variety of fabrics in SS14, a collection defending clothes as a symbol of personal identity. Bobo Choses
lightbluegrey
Covet Garden - Blog
It's been almost a year since my last post and lots of new things happened. It took awhile, but finally my new website is online. I used to have a different site, webshop and blog, now it's all together on one site. So I will stop posting on this blog, please go here for my new blog. And I also found a new studio together with Bonne. Pictures will be posted soon on my new blog!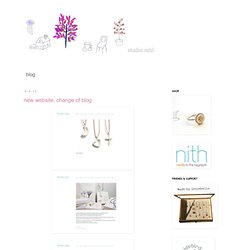 studio mhl
Audrey Jeanne
Gathering of strangers
little circus
Après un long abandon de mon blog (un recadrage de mon emploi du temps s'imposait et s'impose toujours, Internet nous dévore...), voici un billet sur l'expo du MoMA. J'aurais voulu vous dire « comme si vous y étiez », mais il était interdit de prendre des photos et les gardiens veillaient au grain. J'ai donc juste rapporté ces quelques photos honteusement volées, et je vous livre ci-dessous un petit compte-rendu forcément subjectif. Un titre plus que prometteur, un catalogue épais et très fourni, autant par le texte que par l'image, un lieu où tout événement fait date... à quoi allait ressembler l'exposition ? L'attente était forte, trop forte.
vintage for kids
This week bring you a giveaway from Portugal - a whole packge of goodies from loja de estar: "In a quiet town near the sea there will be a cozy, warm and colorful place where youwill feel at home. This space exists only in the future.
talking to volcano
Lola Addict
Tas-ka