Blogs
I'm back in San Francisco, if only for a mere month - and then I'm heading back to Massachusetts again. Cleaning out my grandmother's house turned out to be more overwhelming then I could have imagined. Basically, no matter how many times I think I've uncovered all that there is to be uncovered, I manage to find more stuff I can't let anyone else have. On the next trip I'm going to have to find myself a storage unit for all the furniture and boxes... maybe two? Shoot, could even be three... I have some photos to share of some of this trip's favorite finds...
the snail and the cyclops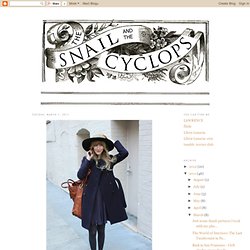 Cleaned up that title just a little bit. Title borrowed from my good buddy Collette (didn't take that long to use it now did it?) Damn hernia. Who would have thought something much simpler than a freaking brain tumour could cause so much turmoil and pissed offness (made that up too). To summarize all that has happened: Pablo gets a damn hernia, goes to the hospital where he sits for 14 hours only to be sent home because his case isn't urgent.
the boo and the boy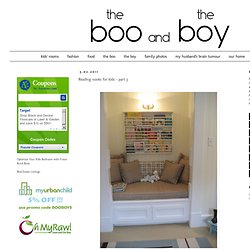 cirkus
Neues altes Schränkchen im Kinderzimmer
pepito mi corazon
MUS
Blog | kenziepoo.com
lightbluegrey
Covet Garden - Blog
studio mhl
Audrey Jeanne
Gathering of strangers
little circus
vintage for kids
talking to volcano
Lola Addict
Tas-ka