CREATIVE tendance
Verner Panton – Restaurant Varna in the Varna Palace Verner Panton – Spiegel Verlagshaus Swimming Pool | Christopher Kane AW14 The mod spirit is in the air. Its bold and graphic style leaves a mark on the runways of Christopher Kane for his menswear AW14 collection. Kane's use of molecular forms also calls to mind the interiors of Verner Panton. Many of Panton's interiors seem inspired by molecular shapes, as circles and organic matter merge together creating dimensional environments.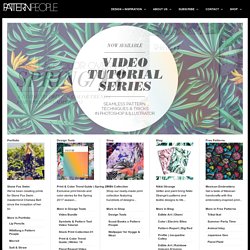 Kids - Noi Publishing Limited
I'm addicted to collecting vintage rhinestone necklaces. Not only can they be inexpensive, they are great pieces to DIY with since most of the time, they are much too small to fit comfortably around the neck. And thanks to the jewelry trailblazers behind Lulu Frost, Dylanlex and Dannijo, I was inspired to rework some sparklers that were just not sufficient enough to wear on their own. It's a straightforward project, as long as you have the right tools and tips . . . which of course, I'll share with you. Follow along!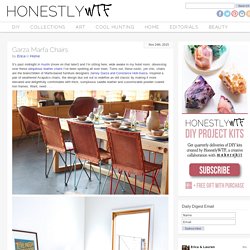 Il se trouve (si vous ne l'avez pas déjà remarqué) que j'adore les plantes, pour moi c'est vital, j'ai besoin de nature autour de moi. Il faut dire que depuis l'enfance j'ai été entourée de verdure et d'une maman fan de fleurs. Et puis un voyage au Japon où leur façon d'utiliser la moindre petite parcelle d'espace restante pour y organiser des jardins urbains miniatures m'a totalement fasciné. Le temps est passé et j'ai naturellement composé à mon tour des micros forêts dans chacun des lieux où je me suis établie, travail, maison, maison d'amis... Ma passion & ma curiosité m'ont poussé à créer PLANT COLLECTOR, des portraits de personnes chez elles, entourées de leurs plantes le tout accompagné de quelques questions afin d'en savoir plus sur leur rapport au végétale. Si vous êtes d'ailleurs vous même un PLANT COLLECTOR ou connaissez des personnes qui le sont n'hésitez pas à me contacter par mail oversizeme.blog@gmail.com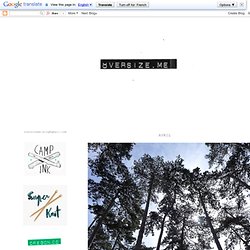 Oversize me !