Web Development
Webmasters You want to be found on the web. We want to help. Get data, tools and diagnostics for a healthy, Google-friendly site. Sign in to Webmaster Tools Webmaster Tools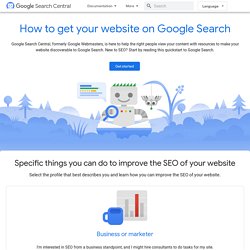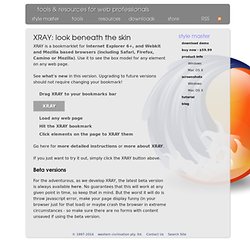 XRAY is a bookmarklet for Internet Explorer 6+, and Webkit and Mozilla based browsers (including Safari, Firefox, Camino or Mozilla) . Use it to see the box model for any element on any web page. See what's new in this version. Upgrading to future versions should not require changing your bookmark! Go here for more detailed instructions or more about XRAY . If you just want to try it out, simply click the XRAY button above.
XRAY :: for web developers
There's a never ending supply of information out there for us web designers. If there's something we need to learn, we can find it in one form or another. Sometimes it may be on a blog or it could be in a book. While you may have to shell our some money for a good web design book, there are a number of them out that have online versions that are totally free.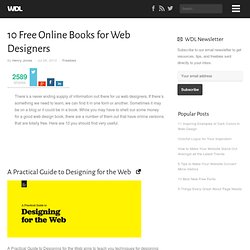 Chainsawsculptors.com
Filter by tag: Ruby on Rails · Javascript · Ruby · Play by Play · Unix · RSpec · Deployment · Pdf · Cocoa · Design · iPhone · Node · Databases · Git · Productivity Play by Play: Aaron Patterson and Corey Haines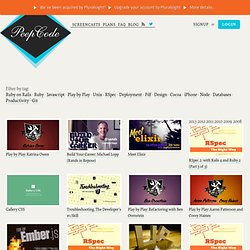 PowerMapper.com - Website Testing and Site Mapping Tools
20 Fully Layered PSD Website Templates as Freebie Download
Principles of Color and the Color Wheel
Add the right feeling and mood to your site using the color wheel, mix and match hues and create effective color schemes. The first color wheel has been around for more than 300 years and was developed by Sir Isaac Newton, according to ColourLovers . Other color charts, though, existed before that time. The basic design has evolved over time but the concept remains the same – almost any color combination from the wheel will work together. A basic color wheel features 12 colors that can be combined in a variety of ways to create a number of different effects.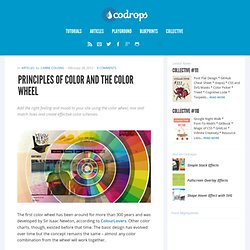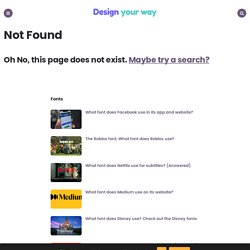 It is not a surprise that new CSS tutorials are in fact CSS3 tutorials, it is normal that the people who make them consider showing something new to the rest of the web design community. That is why in this article you will fin tutorials which explain how to use new features brought by this new technology. Of course, these techniques are often combined with jQuery to create dynamic designs. CSS Buttons with Pseudo-elements In this tutorial, I'll show you how to create buttons with a twist, using just one anchor tag per button and the great power of CSS.
New CSS And jQuery Tutorials For Newbie Web Designers And Not Only
flotr2
filamentgroup/Responsive-Images - GitHub
Web Video, Website Video & Online Presenters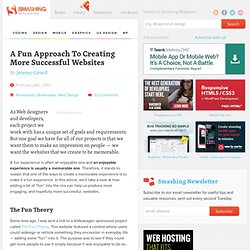 As Web designers and developers, each project we work with has a unique set of goals and requirements. But one goal we have for all of our projects is that we want them to make an impression on people — we want the websites that we create to be memorable. A fun experience is often an enjoyable one and an enjoyable experience is usually a memorable one .
A Fun Approach To Creating More Successful Websites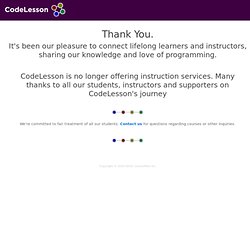 Intro to JavaScript, Intro to MySQL and HTML5/CSS Are Now Instant Enrollment Courses
We're continuing to convert our courses to our new instant enrollment format so you can get in and start learning whenever you're ready — without having to wait for courses to start. ( You can get more info on the transition here .) If you live in Madagascar and want to start learning at 4 in the morning your time, we have you covered. We've added a few new courses to the format in the last week: These instructor-led courses are now open and available to you as soon as you enroll. And don't forget our free instant-enrollment course, Create Your First Web Page . This course is an excellent way to get acquainted with the CodeLesson format and see first-hand what our courses are like.
An Introduction to JavaScript's "this"
JavaScript is an amazing little language, but it's got some quirks that turn a lot of people off.
Tipogram - Embeddable and Vector Interface Icons