Linux
Web Search Results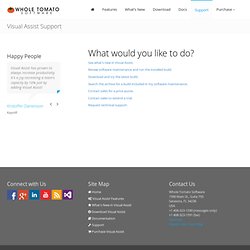 Recently I was developing at home, where I do not have Visual Assist; it was so much slower. It was like programming with stone knives and bearskins. Visual Assist has been so good I don't notice it anymore – until I use an IDE without it.
Uninstall Survey
Linux-Unix cheat sheets - The ultimate collection This is a compilation of approx 70 cheat sheets for Linux users. There are a grip load of commands that Linux users have at hand which can seem very daunting to a novice. This collection will make Linux just a little less of a headache to learn.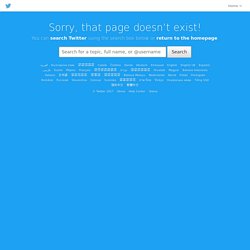 XenoCafe - Learn Linux the easy way with our free comprehensive tutorials for beginners
The Incredible Guide to NEW Ubuntu (Karmic Koala) [PDF]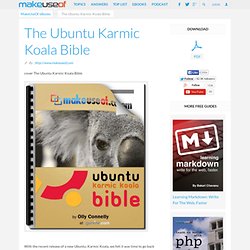 With the recent release of a new Ubuntu, Karmic Koala, we felt it was time to go back to the roots and beyond. Enter the Ubuntu Karmic Koala Bible – a guide that's both great for Linux initiates as well as for Linux intermediates. With 50+ easy to follow tutorials, this guide belongs in the virtual library of every Linux user! The guide is aimed, not only familiarizing you, but on making your Linux experience easier in general.
Ever wondered how attackers know what ports are open on a system? Or how to find out what services a computer is running without just asking the site admin? You can do all this and more with a handy little tool called Nmap.
Beginner's Guide to Nmap