Linux
Web Search Results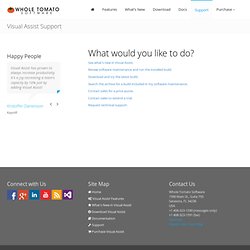 Recently I was developing at home, where I do not have Visual Assist; it was so much slower. It was like programming with stone knives and bearskins. Visual Assist has been so good I don't notice it anymore – until I use an IDE without it.
Uninstall Survey
Linux-Unix cheat sheets - The ultimate collection This is a compilation of approx 70 cheat sheets for Linux users. There are a grip load of commands that Linux users have at hand which can seem very daunting to a novice. This collection will make Linux just a little less of a headache to learn.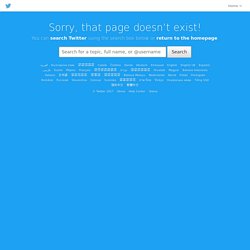 Improve Spam abuse protection in dovecot by restricting access to mail accounts by IP address (e. g. with ISPConfig 3) This howto will show you how to add ip restrictions to single mail accounts when using dovecot with MySQL. This is especially useful if you need to access a mail account from only one single ip or a few ips or if you want to block specific ip addresses from accessing the mail account (e. g. due to spam abuse).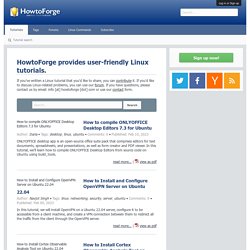 Latest Tutorials How to Create Self-Signed SSL Certificates with OpenSSL This is yet another tutorial for creating self-signed SSL certificates using OpenSSL for use with the Apache Web Server. It'll teach you how to create a private, generate a certificate signing request (CSR), self-sign the CSR so you can enable SSL in an Apache SSL virtual host, remove the pass-phrase from your private key to disable the Apache prompt in case your server ever reboots or you need to reload changes, install your certificate and private key, configure your virtual host, and try out your secure web site to make sure it works with your new self-signed cert.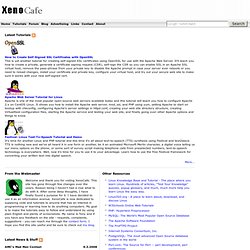 XenoCafe - Learn Linux the easy way with our free comprehensive tutorials for beginners
The Incredible Guide to NEW Ubuntu (Karmic Koala) [PDF]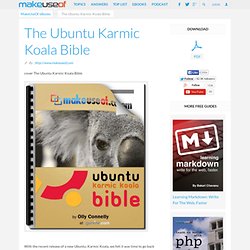 With the recent release of a new Ubuntu, Karmic Koala, we felt it was time to go back to the roots and beyond. Enter the Ubuntu Karmic Koala Bible – a guide that's both great for Linux initiates as well as for Linux intermediates. With 50+ easy to follow tutorials, this guide belongs in the virtual library of every Linux user! The guide is aimed, not only familiarizing you, but on making your Linux experience easier in general.
Ever wondered how attackers know what ports are open on a system? Or how to find out what services a computer is running without just asking the site admin? You can do all this and more with a handy little tool called Nmap.
Beginner's Guide to Nmap